Social Security to Expand Field Office Hours Nationwide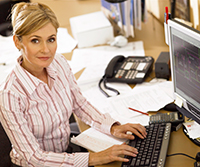 Social Security announced today that effective March 16, 2015, as a result of Congress' approval of the fiscal year 2015 budget, the agency will expand its hours nationwide and offices will be open to the public for an additional hour on Mondays, Tuesdays, Thursdays and Fridays. Offices will continue to close to the public at noon every Wednesday so employees have time to complete current work and reduce backlogs.
"This expansion of office hours reaffirms our commitment to providing the people we serve the option of top-notch, face-to-face assistance in field offices even as we work to expand online services for those who prefer that flexibility," said Carolyn W. Colvin, Acting Commissioner of Social Security. "The public expects and deserves world-class customer service and thanks to approved funding, I am pleased we will continue our tradition of exceptional service."
For more information about Social Security's decision to expand field office hours, see our press release.
Please share this information with your members, colleagues, affiliates, and other interested parties.