Jamey's Story
Published July 2014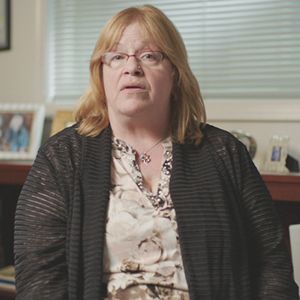 I was born with progressive nerve damage. By the time I was 18 months old, my pediatrician told my mother that I had a problem, and that I might be deaf.
Every day I am confronted with attitudinal barriers from people who think I have limitations, and that sets barriers in front of me. Because of this, for many years it was very difficult for me to find employment. I can remember going to interviews and being told they couldn't hire me because I was deaf.
Having Social Security disability benefits took me through the difficult years between college and employment. The benefits I received from Social Security kept my head above water. Social Security kept me from being homeless, and it motivated me to keep fighting harder to live the life I wanted to live.
I didn't find a good job until I was 35, and I've been successfully employed for 19 years. I now work with people who have disabilities. I have the opportunity to help people who face the same difficulties I faced - by empowering them and offering them support and services to help them live independent, productive lives in a barrier-free community.
I want to say thank you to Social Security for being there for me. I don't know that I would be here today doing what I am doing without the support that Social Security provided to me when I needed it most. I can look back and say that Social Security is what got me through all those difficult and uncertain years.