Larry's Story
Published February 2015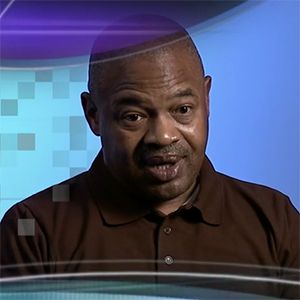 One day, I was going to the store and my heart fluttered a little bit. Then it went away. Then it fluttered again and kept fluttering. I thought I was having a heart attack, but then it stopped again. I went to re-certify my food stamps, and it happened again. The lady helping me asked what was wrong and told me I needed to go to the hospital. While I was in the hospital, I was diagnosed with congestive heart failure.
My condition limits me to lifting 35 pounds. I can't stay on my feet for a long period of time, and the doctor told me not to do anything stressful. I am a cashier, and I stock shelves and do general maintenance cleanup. I work part-time, about 25 hours a week.
Social Security has helped me not only financially but also medically, because I would not be able to pay for the medicine I receive, the treatments I've had, or my regular doctor visits. So it's helped me tremendously.
A friend introduced me to America Works (a private workforce development firm). They helped me get a job while still receiving benefits. My mind was always on getting back to work, but Social Security was a great vehicle to get me back to right living.
If my benefits were cut, it would hurt me drastically right now because I'm not financially stable. I'm getting there because I'm still working and I'm bringing something to the table. But it's not enough with today's cost of living.
Social Security is a great asset, but I don't want to use it as a crutch, because that will keep me at a level where I don't want to be. I want to rise up. I do see myself getting off Social Security one day, because I believe I will get a better paying job, and I'll be making as much or more than what Social Security is paying me right now.