Magdelina's Story
Published April 2014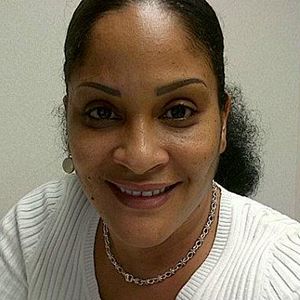 Before her recurring kidney infections began, Magdelina had lost her job as a state employee during the 2008 global recession.  Adversity was nothing new to her.  At the age of 15, a spinal cord injury had left her with permanent paralysis in the lower half of her body. Despite hardships, her paraplegia didn't deter her from going to college and pursuing her professional goals.  Her government job represented not only the start of a promising career, but also a proud milestone in her life.
While she had been working, the health insurance she received through her employer helped her obtain catheters and other essential medical equipment. With no insurance to rely on, she began reusing catheters to save costs. This led to the infections that caused her health to deteriorate, eventually making it impossible for her to work.
After losing her job and going through her savings, she now depended entirely on her family for support.  The $300 a month her father gave her from his retirement check only went so far, and her medical bills piled up unpaid. Even expenses of a dollar or two, which had seemed trivial while she was working, now loomed large. "Only someone who has shared the experience of losing a job and their health benefits," she writes, "can understand the feeling."
She struggled financially, but her serious physical impairments made the situation much worse.  "The mental stress of being sick and unable to work left me feeling devastated," she recalls.
After two hospitalizations for life-threatening kidney infections, Magdelina finally decided to apply for Social Security disability benefits.  The day she learned her application had been successful, she cried. It seemed like a defeat, since she'd had so many professional goals and wanted to keep working.  On the other hand, her first Social Security payment made her feel as if she could breathe for the first time in months.  "I was able to find some balance and finally budget out a living.  I literally began to live again."
After about 6 months, her condition improved and she signed up for Ticket to Work - a Social Security program that helps people with disabilities join or re-enter the workforce.  Within a year, she'd landed a position with the federal government.
Today when she looks back on that difficult period in her life, Magdelina is forever grateful that Social Security was there for her "to provide a cushion when things went downhill" and to assist her with returning to work when her condition turned around.