Operations in the Candler Building 1936-1960
Then
THE NATIONAL EMPLOYEE INDEX FLEXOLINE FILE
This visual file which represented all names and name changes for account number card holders was maintained until 1958 when it was microfilmed. It occupied 23, 557 square feet of space on the seventh floor of the Candler Building.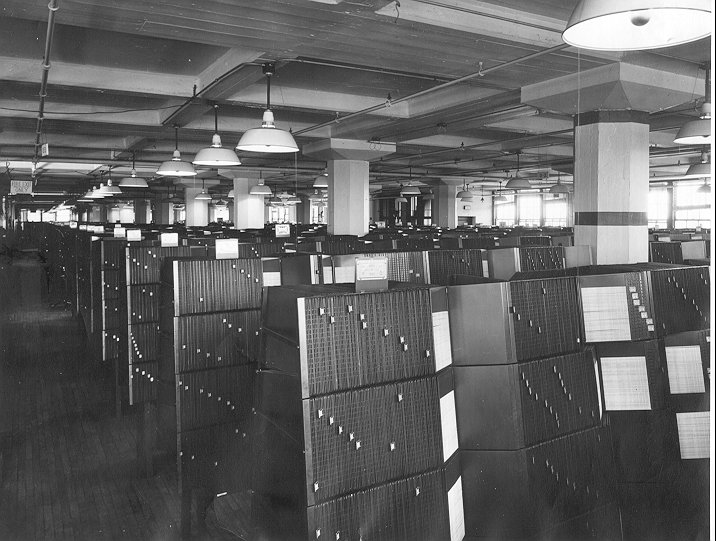 Now
THE NATIONAL EMPLOYEE INDEX MICROFILM FILE
This microfilm file currently contains the names, dates of birth and account numbers of the 138,000,000 people who have been issued account numbers plus 54,000,000 cross references, RR#'s, and persons in benefit status. The file of 192,000,000 names is contained in approximately 2,000 reels of film filed in the cases shown on the right.