Operations in the Candler Building 1936-1960
Then
PREPARING THE PROOF TABULATION LISTING
Earnings items were totaled and balanced to reported employer totals through the preparation of the proof tabulation list by the "old" tabulating machine.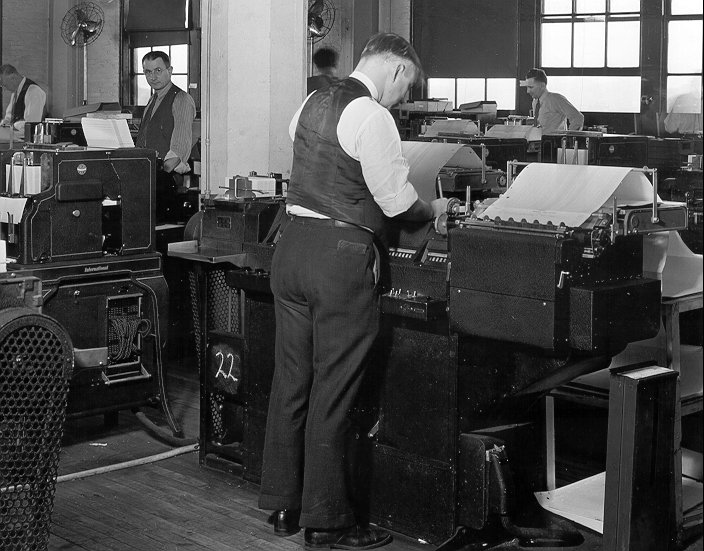 Now
BALANCING THE EARNINGS RECORDS
By means of electronic computers, reported earinings items are balanced to employer totals, accounting controls are established and discrepant reports are selected for investigation and balancing. "Batches" in balance are subsequently sorted in account number sequence and posted to the summary earnings record on a quarterly basis.