Ida Craven Merriam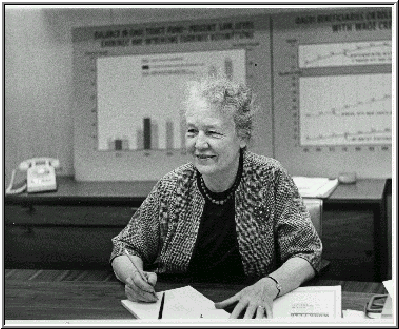 1905-1997
Ida Merriam was one of the seminal figures in the early administration of the Social Security program and was one of the most prominent women associated with the early years of the program. She started work at SSA in 1936 and was one of the many young, idealistic New Dealers who came into government service during the Roosevelt years. Dr. Merriam was a Phi Beta Kappa graduate of Wellesley and received a Ph.D. in economics from the Brookings Graduate School of Economics in 1928.
At SSA, Ida Merriam spent her entire career, from 1936-1972, in SSA's research and statistics bureau. She began as a researcher and rose to head the research and statistics organization at SSA. For many decades SSA's research and statistics operation was a premier one, surpassing, in its areas of expertise, any available inside or outside of government. It was Ida Merriam, along with one or two others, who shaped the research tradition at SSA.
Ida Merriam gave an extensive oral history interview in 1982 as part of the Women in the Federal Government Project. This interview is on file in the Schlesinger Library at Radcliffe College and in the SSA History Archives.