SSA Commissioners
Larry G. Massanari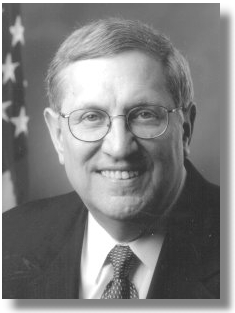 March 29, 2001 - November 9, 2001 (Acting)
President Bush designated Larry G. Massanari as Acting Commissioner of Social Security, effective March 29, 2001. Larry Massanari most recently served as the Regional Commissioner for the Social Security Administration's Philadelphia Region, where he directed Agency operations in the Mid-Atlantic States.

A graduate of Western Michigan University, Mr. Massanari has also done graduate work at Northwestern University. Mr. Massanari began his career with Social Security in 1966 as a claims representative in one of SSA's field offices. He served in a variety of administrative and managerial positions in the Chicago area before moving to the Agency's headquarters in 1979. He held several top level positions in SSA's central office, including Director of Human Resources and Associate Commissioner for Policy. He was named Regional Commissioner for the Philadelphia Region in 1987.

Mr. Massanari has received numerous awards for outstanding achievement. He was a Presidential Executive rank award winner in 1992 and 1997, receiving the rank of both Meritorious and Distinguished Executive. He was also named a finalist by the Professional Development League in 1997 for Distinguished Executive Service. He has been the recipient of three Commissioner's Citations, the highest honor conferred upon Social Security Administration employees. In 1990, he received the first Commissioner's Leadership Award which recognizes the accomplishments of SSA executives.