Civil War Pensions
Such a large federal expenditure could not help but engender some criticism. The process of awarding pensions, which was administered locally, was amenable to political patronage and other forms of corruption. Also, a robust legal specialty sprung up of lawyers who specialized in helping would-be recipients secure potential pensions. Over time, these developments led to skepticism about the program and to concerns that it was rife with fraud, waste and abuse. Whether these concerns were valid, is hard to say. The recognized authority on this period, Professor Theda Skocpol, has studied the question and has concluded:

"After poring over Annual Reports of Commissioners of Pensions to find any possible systematic statistics, I have reluctantly concluded that nothing exact can be said about the proportions of illegitimate pensioners or expenditures. We can only speculate that some (undetermined) thousands, or conceivably tens of thousands, of the nearly one million pensioners in 1910 were bogus. Perhaps aided by dishonest pension attorneys, these men and women had exploited the loose and locally rooted application system to obtain fraudulent pensions or--in most cases, I suspect--overly generous benefits." (From, "Protecting Soldiers and Mothers," by Theda Skocpol, Harvard University Press, 1992. pg. 145.)

In any case, the 1882 cartoon reproduced below, from the renowned 19th century satirical magazine, "Puck," expressed the distrust of the Civil War pension program.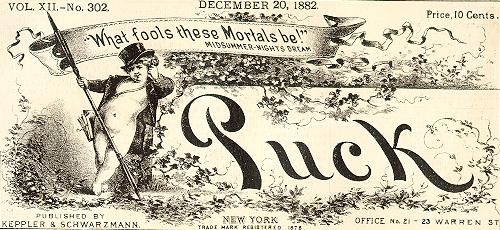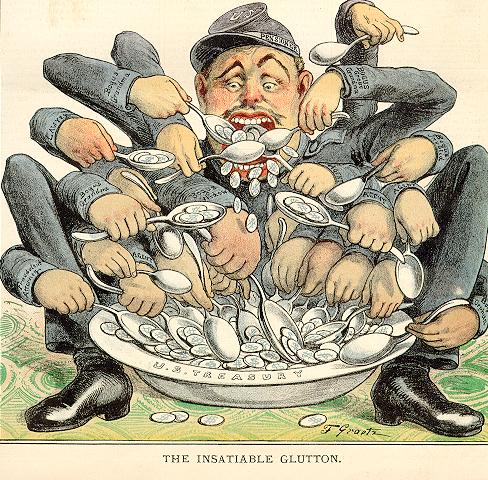 Cover cartoon from Puck magazine, 1882. SSA History Archives.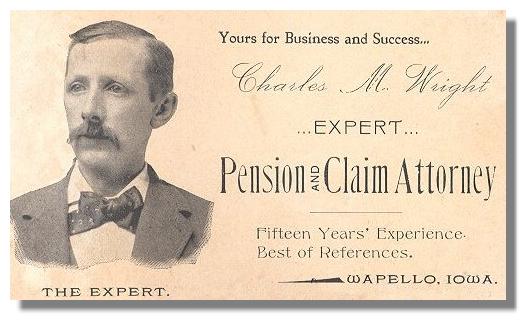 The business card of one of the many attorneys specializing in pension claims,
circa 1895. SSA History Archives.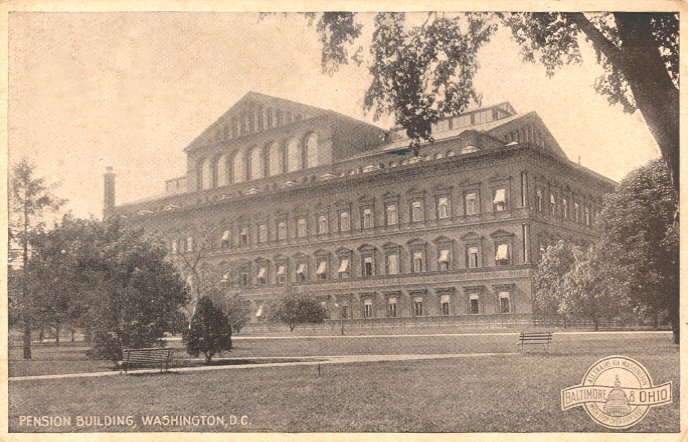 This old postcard shows the Pension Building in Washington out of which the Veterans' Pension program operated. SSA History Archives.