Oral Histories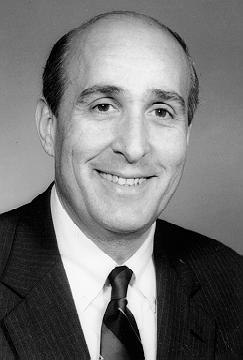 Renato A. DiPentima
SSA Career:

Claims Examiner 6/24/63 New York, N.Y.
Social Insurance Rep. 12/23/63 New York, N.Y.
Social Insurance Rep. Supervisor 7/2/67 Brooklyn, N.Y.
Appraisal Specialist (BRSI) 8/11/68 Baltimore
Management Analyst (BDOO) 02/08/70 Baltimore
Staff Development Assoc (BDOO) 07/26/70 Baltimore
Family Assistance Planning Specialist 05/16/71 Washington, D.C.
Administrative Specialist (BSSI) 04/01/73 Baltimore
SSI Planning Assistant (BSSI) 07/08/73 Baltimore
Bureau Director (BSSI) 11/25/73 Baltimore
Principal Planning Officer (OAS) 09/28/75 Baltimore
Computer Systems Administrator 07/31/77 Baltimore
Social Insurance Program Officer (Office of Policy) 12/16/79 Baltimore
Staff Director (OP) 04/18/82 Baltimore
Deputy Associate Commissioner (Systems) 11/28/82 Baltimore
Associate Commissioner (Systems) 1/1/89 Baltimore
Deputy Commissioner for Systems 11/3/91 Baltimore
Renato DiPentima (known to everyone as "Renny") retired from SSA on June 23,1995. During his 32-year career with SSA he rose through the ranks from a position as a GS-5 Claims Examiner to the ES-5 rank in the Senior Executive Service, serving most recently as SSA's Deputy Commissioner for Systems. During his career, Renny played important roles in the implementation of the SSI program, in the 1983 Greenspan Commission, and in helping to transform SSA's computer operations from a batch, paper-oriented operation to a modern online, interactive environment processing over 20,000,000 online business transactions each day.
Mr. DiPentima graduated with a B.A. from New York University. He holds an M.A. from George Washington University and a Ph.D. from the University of Maryland. He has also completed the Program for senior managers at the John F. Kennedy School of Government at Harvard University. His Ph.D. thesis on the implementation of the SSI program is viewed by many as one of the definitive works on this aspect of SSA's history.
Renny has received many awards, including two Presidential Rank awards (Distinguished and Meritorious Service) and several department and agency awards. He was selected by Government Computer News as the Government Executive of the Year in 1993.
In recent years, Mr. DiPentima served as Chairman of the federal Information Technology Acquisition Improvement Team, as part of the President's National Performance Review initiatives, as a member of the National Academy of Social Insurance, and sat on several advisory boards including Loyola College's International Advisory Board. He was also Chairman of the Advisory Committee on Data Processing of the International Social Security Association, and Vice-Chairman of the Permanent Committee on Administrative Management, Organization and Methods. Mr. DiPentima is on the adjunct faculty at the University of Maryland and Loyola college.
Following his government service, Mr. DiPentima accepted a position as Vice President and Chief Information Officer with Systems Research and Applications International, Inc., in Fairfax, Virginia.
---
DiPentima Oral History
This oral history interview was conducted on June 20, 1995 in Mr. DiPentima's office at SSA headquarters in Baltimore, Maryland. The interviewer was Larry DeWitt, SSA Historian. The tapes of the interview were transcribed by Bob Krebs, Management Analyst in the Historian's Office. The interviewer's comments and any editorial clarifications appear in italics to distinguish them from Mr. DiPentima's comments.

(Note that Mr. DiPentima has not reviewed or edited this transcript.)
---

Interviewer: Renny what I'd like to do is to begin by just having you outline for us your career, where you started in SSA and when you started and the positions held over the years, and then I'd like to come back and talk in more detail about some of those jobs.
DiPentima: I hope I remember them all. I started with SSA right out of college. In fact, I was walking in a college placement office when an SSA recruiter spoke to me and I really didn't have any interest, at the time I was going to work for a company called North American Phillips, North American Electronics and they sold Norelco products. And after talking with them and talking with one of my friends who was thinking about going to Social Security I went back and took the test and got a job.
I started on June 23, thirty-two years ago, in 1963 as a Claims Rep trainee in Mid-town Manhattan. And Social Security from that day to today has been just extremely generous to me and extremely good to me. They gave me opportunities to move my career along from the first day I showed up. So I was a Claims Rep trainee there, in those days you came in maybe as a GS-5, and I stayed there after the training class and I was promoted to a GS-7 and a GS-9. And as soon as I achieved my nine I was interviewed, a panel interview is what they would do back then, and I was promoted to a Field Rep in the Jamaica, New York District Office. And so I went there, the same time that Phil DiBenedetto, who was later to became the manager of that office. And just as an aside, I like to tell people that in that first office I went to, my claims supervisor was Phil DiBenedetto who later became Regional Commissioner. My field office Supervisor who become the Claims Supervisor when Phil left was Pete DiSturco. The assistant manager was Art Simmermeyer. And I can probably go through twenty other names of the people who stepped through that office with me, and so I have a lot of very very fond memories of those days.
I was in Jamaica for a relatively short period of time before I became a Field Rep in Far Rockaway, which was a wonderful experience. I did that a month or two before they made me an Acting Supervisor, and in those days the Supervisor was the same grade as a Field Rep, a ten. And within a very short period of time I was promoted from there to the office over in Bushwick, Brooklyn. And I went there as an Operations Supervisor, later to be upgraded a GS-11 Operations Supervisor.
At that time Tony Perrotti, who I believe is now the manager at Borough Hall, was my manager there, the assistant manager was Alex Bussey, who just retired from the New York Regional Office. It was really nice, a great opportunity. Very tough neighborhood to service, and it still is today, but I learned a lot about Social Security. I followed Marty Taffet, who is the Deputy Regional Commissioner in New York, into that job, and he left just a perfect unit and it was good experience.
I was in that job for about a year or so and it was, I guess, five years into my career when I came to Baltimore. And I came to Baltimore to work at that time on the development of the end-of-line quality assurance systems, which we all use today. But in those days it was being developed under Milt Freedman who was the Assistant Bureau Director for Quality Assurance in BRSI. We all worked for Mr. McKenna. And within Milt's group there was John Peters who did sort of part systems and part reporting, and Lew Wallach who did most of the reporting. And I'd have to say I learned a tremendous amount from Lou and Milt, and it was probably what really gave me a good foundation in making my transition into management.
I was in that job about a year when I was promoted into a GS-13 position in field operations. At that time Jim Murray was in charge of the Bureau of District Office Operations. He had a high level Operations Analysis Staff, headed up by Des Burns and Andy Ciulla, actually Des headed it up, and I went there. My job used to be to travel throughout the United States, two weeks on, two weeks off, for the most part, and do comprehensive reviews of Field Offices/District Offices. It was a bad job, you go in and you spend a week surveying the DOs, leaving them with some suggestions about how to operate better and then you'd spend a week in the RO (Regional Office), leaving them with some suggestions. It was always taken very very seriously in those days, it was one of the top jobs to have, I was really very lucky to be selected by Des because his staff had been singled out as being one of the really neat staffs to have.
And as a result of that I guess once I had my year in grade there I had been selected for the equivalent of the mid-level program at the time. And so in the winter of, I guess it would be around nineteen--the winter of 69-70--I went out to the Chicago Loop office as the District Manager of the Chicago Loop office. Chicago Loop was the largest mid-west office at the time. It had some problems which we don't particularly have to go into, but I went out there in around December.
My wife Pat and I moved out there and in about four months or so I was offered a job back here in Washington as a promotion, permanent promotion, to a GS-14, to go to work on the Nixon Welfare Reform Task Force. Pat Moynihan had just introduced the Family Assistance Plan and it had been working its way through the Congress and it was just about to go down to defeat and the President had announced that if it did the very first
bill in the next session would be HR1. And so it was such a great opportunity, off I went.
There were some SSAers over there at the time. People like Don Cedar who's the manager of the Charlestown District Office now, Bill Ferguson who's retired, people like that, and Gerianne Whalen who retired, and we had a real challenge ahead of us to try to convert all of the welfare program--Aid to Families with Dependent Children (AFDC) as well as aged, blind and disabled over to a federal program. I laugh now because we felt we could do all that.
In October of 1972 everything was defeated again with the exception of the aged, blind and disabled, which was given to Social Security and I was offered the job back here as a GS-15 Deputy Assistant Bureau Director for Systems in the new Bureau of SSI. The Assistant Bureau Director was Lew Wallach, and he was responsible for Administration and Systems. And so the Deputy Assistant Bureau Directors, were Lou Enoff for administration and for systems there was me. I came back here realizing only afterward how much damage we probably would have done had they passed AFDC too knowing how tough it was to do SSI.
Sumner Whittier was the Bureau Director, a fellow by the name of Paul Cotton was his deputy, Toni Lenane was in charge of conversion from the States, Art Simmermeyer was the Assistant Bureau Director for Policy and Programs, and it was a real exciting place.
I kept that job right up through the implementation of the program. We used to have a steering committee, called SSIWG (SSI Work Group) and I took over that as the co-chairman with Dick Shepherd and tried to push through the programs, so we got a program up and running in 14 months, it was a minor miracle. Later on I wrote a Ph.D. dissertation on it, that SSI was greeted in the winter of '74 with really a pretty chaotic situation. By May we were really worried about whether the program would stabilize or whether it would get so bad that we might have to give it back to the States.
Bruce Cardwell was the Commissioner at the time and Bruce set up what was known as an SSI Strike Force. It was chaired by Elliot Kirschbaum and it included myself, a wonderful man by the named of Bert Rouse, he's now deceased, but he was with BRSI, Lou Small, who was a systems guy, and subsequently Don Mings who is the Regional Commissioner out in Seattle. And Bruce, it was the first time that I saw SSA do this, he entrusted the program to us. He gave us all the authority it would take to straighten out the program. We reported directly to him and it was an interesting situation because as a task force, or strike force is what he called it, Bruce would put into effect all the recommendations we came up with. And of course he had a whole organization of Bureau and assistant Bureau Directors and basically this structure was just overridden, and I learned a lot from that.
Due to a lot of hard work by people other than myself and, in particular, a great effort by Elliot Kirschbaum, by the fall of '74 everything had settled down, and the Strike Force went out of business and Elliot went on and became the Assistant Bureau Director to Sumner Whittier. I guess they called them Deputy Bureau Directors then, and I went off to a newly established office called the Office of Advanced Systems, headed up at that time by Bill Hanna, who would soon leave and then Ray Lannon would take over.
Interviewer: Can we hold right there for just a second. I want to talk in more detail about your SSI experience before we move on to your systems experience, because I'd like to concentrate on those two areas. But let me go back and pick up just a couple of questions about the earlier part of your career. When you were in Midtown Manhattan, working as a Claims Rep, was that at the time when Medicare came in, were you still there? And what was your experience with Medicare?
DiPentima: Yes. I'll tell you a funny little anecdotal story. At the time when I first came to work I was working three jobs, because in order to afford to work at Social Security in those days I also worked a department store every night from 6:00 p.m. to 10:30 p.m. and all day Saturday, in the cash office. And all my Wednesdays stocking shelves in a supermarket so I could make enough money along with my salary to think about getting married. Then all of a sudden Medicare came in and there were so many things going on, you could work all the hours you wanted. I worked over 740 hours (of overtime) the first year alone.
A typical office might have a couple hundred cases pending. In Midtown Manhattan, at the height of Medicare, we had over 11,000 pending. We were getting hundreds and hundreds of applications a week where you might normally get five or six per Claims Rep. It was a very exciting time, a very exciting, dynamic time.
I thought we handled Medicare pretty well. I thought we got all the applications processed as well. It went into effect around July of '66, and that was a good experience. But from my perspective, I was a Claims Rep and I was just chugging out the work, that's all I was trying to do. For that particular program, that's all we had to do, register people and get them done.
Interviewer: Can you tell me just a little more about the Midtown Manhattan office in terms of how large it was, and what the workload was like, how you did business there?
DiPentima: Sure. I'll tell you more than you probably want to know. It was the largest office in the United States at the time. It was managed by a man by the name of Charlie Ferber, everyone knows Charlie Ferber. People who know him, love him, a real character. It occupied the entire floor of a building on top of Lindy's restaurant, the famous Lindy's for their cheesecake and strudel. The workload was mostly people who live between Thirty-fourth Street in Manhattan up to about Ninetieth. So you have all of Times Square and Forty-second Street, all of Mid-town and the upper side, so we would get in that office an enormous number of famous people coming in.
One thing I liked about Charlie Ferber is he would always make sure that Claims Reps had an opportunity to meet and deal with these famous people coming in. Charlie would never attempt to take the application himself, but he'd make sure he ushered people into the office and that you would get to take the application.
And again a little anecdote about myself, one of the people who was a role model for me in terms of leadership style is Douglas MacArthur. And quiet accidentally, without ever realizing it, I processed his death case when he died. The only reason I realized it was him is I was very impressed that who ever had died had been a four-star general and Supreme Commander of the Pacific Theater.
But it was that type of thing, you'd get very famous people in and it was an exciting atmosphere. The people in that office have gone on to jobs throughout the agency, I could give you name after name of people who are holding top jobs or held top jobs who have worked their way through that Mid-town office. It was big, it was loud, there were dozens of Claims Reps and in those days everyone had a Claims Clerk, Clearance Units, Field Reps, I think we had almost twenty Field Reps. In that office today you'd be lucky if you had one or two. It was a very exciting, very vibrant time, I wouldn't have missed it for the world. No matter where my next career takes me, the fact is I wouldn't give back a day of what I spent in Social Security, not a day, no matter what happens, I wouldn't give back a day of it.
Interviewer: How about your career as a supervisor, can you give us a little bit of the flavor of what that was like for you?
DiPentima: That was the first time in my life that I realized that I didn't have to do it all. Even as a Field Rep I was working as a supervisor trying to bale out an office I thought, and everyone thought, was in pretty bad shape out in Jamaica. So even as a Field Rep I immediately moved into a supervisor job.
Then I moved to Bushwick. Marty Taffet had left and I took over his unit formally, as an Operations Supervisor, and it was a perfect unit. It was the first and only time in my life that I said to myself, if I just let it be-- the people were well trained, they covered for each other, they knew their work, they were excellent, excellent.
My role was in those days, maybe they still do it today, I expedited a lot of tough cases, that really was the basic job, where you had to be a teacher, a mentor, long before we were into TQM (total quality management). There were some hard cases people just couldn't work their way through, and as a supervisor you would use those situations as learning tools. That's how I did it. There were some supervisors who would just act as super Claims Reps and then take over the tough ones and process them. I always tried to use it as a learning tool for someone so that over time I wouldn't have to do it again.
That was a good office, it still is in a tough neighborhood and we had to be concerned about the safety of our staff and sometimes the safety of our customers. It was all part of doing a job.
Interviewer: I did skip over your Field Rep period and I did want to hit that just a little bit. In addition to working the tough cases, did you have a beat where you went out and sites you visited?
DiPentima: I had a beat people would die for. After holding down those three jobs in Midtown I was able to buy myself a car, and I bought myself a classic 1956 two-seater Thunderbird. I had the Rockaway beat, so people would know me. I would take the top off my car and I'd go out to Rockaway and cover my area. I always said I could picture jobs with more responsibility and jobs that paid more money, but I doubted that I would ever have a job that was sheer pleasure as it was being a Field Rep. And to be a Field Rep in Far Rockaway, riding around in a convertible was probably more than I deserved.
Interviewer: How did you find the transition from the field to headquarters?
DiPentima: Well the transition really came in two parts. The transition to Baltimore from New York--and fortunately my wife of thirty years has always been very supportive of wherever we have wanted to live, wherever my job may take me and so we came down to Baltimore and we actually fell in love with the place pretty quickly. So that physical transition was easy. Subsequently, both of my children were born here, and we've lived here for twenty-eight years. So that change from leaving New York and coming to Baltimore was pretty easy.
The change in the job was more difficult because here I was an analyst in charge of myself. So that gave me some pause, but I went to work, as I mentioned before, for Milt and Lew, Milt Freeman and Lew Wallach, and a couple of supervisors who were very nurturing. And I found that I was pretty good at doing analyst work. I found that I could write readable things that people would like to issue as reports, and I found that I really enjoyed getting systems going, and collecting the data, and analyzing the data, so pretty soon, I'd say within a couple of months, because of all the help and the environment, I just fell right into that job right away.
From then on out I figured out very early after that how a central office job works. Now you come from the field, I've spent a good deal of time in the field, I always felt in those days that central office wasn't worth it. I know that some of the people feel that way now, that's where people went who weren't going to make it in the field and that it added little value. I learned a lot better than that once I got here. But it did cause me early on to say, what value am I adding, what am I doing here that is adding value to the organization? I adjusted to that job pretty easily.
Interviewer: Tell me a little bit about the staff job in BDOO in the field operations.
DiPentima: That was a great job. I think this little old lady on an airplane once summed it all up. I was flying out to some city out west and this little lady sitting next to me asked me where I worked? I said Social Security. She asked, what do you do? And I said I'm an Operations Analyst. She said, what do you do as that? I said I go out and I look at offices and give people recommendations about what they can do to work better. She said "God that's a great job; it has to be a lot better than having someone like you showing up telling people what to do." I said to myself, this lady has it figured out!
It was a good job, again, I've always been lucky to work with people I like and people who like me. We would travel in teams, it was hard work. We were doing things that were not necessarily popular, but it was very professionally done. I got to see hundreds of District Offices that I still remember 'till today. Traveled to every Regional Office, got to meet Regional Office staff. It was good development for me and what I was now doing was adding to my Field Office experience, central experience and a little bit of systems. But still lying ahead of me was sometime in Policy and a lot of time in Systems, but in those days I was still developing my skills with respect to operations.
Interviewer: The development program that you entered into, you described earlier as a forerunner to the current mid-level management program.
DiPentima: It was GS-12s, 13s and 14s. The idea was to spend two years in it, and hopefully when you got out you would be able to be promoted. Nothing was guaranteed that you would be promoted to a higher grade. I was in it about, roughly, as I mentioned, about four months before I was promoted out. And so the only assignment I had under that program was as manager of the Chicago Loop office. In fact, it felt good going back into a DO and being able to bring some of the things I had learned with me. We did a lot of nice things there in the four months I was there.
Interviewer: That brings us to your work with the Welfare Reform Task Force. I'd like to explore that in a little more detail because that's certainly a major historical milestone in both SSA's history and the history of the program. Tell us a little more about how you got on to that staff and what it was like there and what your particular role was on that staff.
DiPentima: I got on to the staff mostly because the people who went over as the pioneers on that staff were SSA people who happened to know me, and know my work and asked me if I wanted to join them there, and I did. It was my first serious introduction to the world of politics and how things work at that level.
The first welfare reform bill passed by a huge margin in the House of Representatives, and never made it out of the Senate Finance Committee. Russell Long was chairman and basically he had no interest. What I'm saying I have also written, so if anyone thinks I'm slandering them, could probably also find this in what I have written. In my opinion, he had absolutely no interest in welfare reform. He was concerned that if there was a national welfare program poor people who migrated out of States like his, might migrate back because now they are guaranteed benefits across the United States and that at that time $127 might go a lot further in Louisiana than in Chicago or New York, and so I really think that was a big part him keeping that bill away from the floor of the Senate. I think if it was on the floor it would have passed overwhelmingly, but it could never make it out for a whole variety of bad reasons.
When Nixon reintroduced that on HR1, we all went right back to work. My job was to plan for the conversion. If the program became the real thing, how do we convert from State to Federal? As best as I could figure out, about the only thing we could do, given the small time frames they were talking about, they were talking about six months, is to rip the sign off the door that said State Welfare Office and nail the sign on the door to say Social Security Office, and just pick up everyone in place. We would hire all of the people and they would just become employees of the Social Security Administration. Most of them loved that idea because as State employees they were making a lot less than they would as a Social Security federal employee, so that was a big problem. The State politicians didn't like it to much because it eroded a fairly large patronage base.
I think what was exciting for me was to watch that bill pass the House a second time, by real a huge margin; it went to the Senate and again Russell Long had absolutely no interest thinking about it, addressing it, it didn't matter that it was HR1, he had absolutely no interest in it. And it wasn't until the closing days of that congressional session with a lot of pressure being put on, because a lot of senators were doing studies, I think history will show those studies were inaccurate, but they were doing studies showing all sorts of onerous things would happen if welfare reform was passed. And several key senators abandoned the fight for welfare reform late into the process, and they were on the Senate Finance Committee, so it looked like it was going to go down to a defeat again.
There was a lot a pressure being put on by advocacy groups, interest groups who wanted to see a national uniform floor, the Administration and the rest. That the Senate Finance Committee decided to pass out, and I'm using their words not mine, because they're somewhat pejorative, the welfare reform for the "worthy" poor, the aged, blind and disabled, they would let some welfare reform go on there. But AFDC was just fine the way it was and leave it with the States. And that's what got passed, in mid-October of '72.
Bob Ball was the Commissioner and Sumner Whittier begged them to change the eight-month implementation date, that was in the bill at the time, and they did, they changed it to fourteen months. And we had to take over 1,300 State or local programs, each with its own records, each with its own format, some computerized, some kept literally by little old ladies which were hand-written in books and stored in the basement of courthouses in Montpeiller, Vermont and places like that, and convert it all to one national system in fourteen months and then produce checks.
That was the first time, historically, that SSA ever hit the mat. SSA had a record of just taking on challenge after challenge after challenge and meeting it. We were called the good guys, we were called the Marine Corp of Government, there was no challenge we couldn't take on and do. We took on self-employed people, no problem; the farmers when they came into the program, no problem. We went from a retirement and survivors and added disability on, no problem. Added on the entire Medicare program and did it on time. You know just flying high. SSI put an enormous chink in our armor. It was the first time we were knocked back on the ropes. And the main reason for that is, if you look back, is all these other programs we did we had plenty of time to be the good guys.
You know, people generally came in three months before they were going to retire, sixty-seven percent of the people at that time, they didn't get paid until the month after the month of retirement, so we had four months to process their cases. So even though we were a Frederick Taylor production-line paper-process, it worked. The average case got processed in thirty days and that was fine. The check on the third of the month, following the month they would retire and we were the good guys.
Now SSI came in and you couldn't predict SSI eligibility because you had to be eligible the day you walked into that office. You couldn't even file and say I'm going to be poor next month, and as a result we needed to respond very quickly, we had all this information in Baltimore, we could not get to. We had tons and tons of paper files that were fine when we were doing the production line, people could look them up at night or whatever. But, it was impossible when you had to be responding to customers. In addition, while most of the SSI recipients are Social Security recipients they're only a small part of the total Social Security clientele. And we also started covering drug addicts and alcoholics, right at a time when the Vietnam War was over and we had a lot of seemingly young, healthy men coming in who had drug addictions or alcoholism and if their cases weren't processed they were ready to do some violence.
So that program really set us back, it was the first time we ever had marshals, we never had marshals or guards in our offices before. That was unheard of, and we started to put marshals and guards in our offices, they've never left since.
When the program went live it was chaotic. There were so many people who had filed, that their applications were not processed by January 1st of '74 and they just pored into our District Offices. In the north, since it was January, the only good thing about the eight-month implementation is that it would have implemented it in the summer. Here we were in the dead of winter, cold freezing winters in the northeast and people pouring in and we had to rent buses and put buses outside of offices so people could sit in them. Generally, when an office opened up in the morning, as soon as it opened within fifteen minutes, it had all of the people it could handle for that day. Everyone else was given a ticket or a chit and told to come back the next day and they would be given some kind of priority handling.
Systems at that time, we built our first online data base that we could look up status on and expected a peak of 20,000 transactions a day. By the end of the first week we exceeded 60,000 on our way to 80,000, because we hadn't prepared the field. As a result, they thought once they typed something into the Western Union machine the database automatically got changed. So they would transmit a 450 form, wait about five minutes and then query. So the whole system just went down. The whole telecommunications system known as SSADARS collapsed and within the first week we were the headlines in every newspaper in America.
Interviewer: Can you tell us a little bit about the SSADARS system and how it was structured and how it worked since I think it will lead us to some later conversations about systems changes that you were involved with.
DiPentima: The SSADARS system basically was a paper teletype system. See, before everyone would take their paper applications and send them to the Processing Centers. I mean there's so much history there, it's incredible. But Processing Centers at that time, somewhere between 18,000 and 20,000 people serviced basically two purposes. They theoretically did a dispassionate third-party review of every application to make sure that the decision you made as a Claims Rep I agree with in some office a thousand miles away, looking only at the paper documentation. And then they prepared that document to be converted to magnetic media and to be run on a electrical accounting machine. That's how the system worked.
When SSADARS came in we said, look, we're going to put in every office one or two terminals and you'll be able to input this data in the District Office yourself, right into the terminal. And if a case needs a double review, Processing Centers will still do that, but the case will already be set up and then they'll have to trigger it for payment, and in some cases, if they're easy enough, we'll just let the District Office have final review authority and they would key it in.
But when they keyed it into SSADARS, SSADARS basically was, by today's standard, a very immature, small set of wires, in those days it was a big telecommunications system. And all of these transactions would come in and be written off onto tape in the Data Center all day and at six o'clock at night we would stop, put new tapes on for any new stuff coming in from Hawaii or the west coast or whatever, and then take those tapes and run them in a batch operation and hopefully output earnings records, check media, all that type of thing.
So what SSADARS did, instead of electrical accounting machines, it built a telecommunications system that allowed District Offices to communicate their claims and post-entitlement transactions directly to Baltimore. Once here, it was about as if the Processing Centers had put them in. They then entered these very labor-intensive operations.
But I have to say this, before we leave SSI, on an organizational level it scared the hell out of everyone. It's why Bruce Cardwell, after we got out of the Strike Force, set up the Office of Advanced Systems. Once we put out the fire Cardwell said we're not as good as we thought we had been for twenty years, because with new demands coming on us--especially if they're immediate demands like SSI. Our infrastructure is pretty old, except it has been hidden from us because you have four months to do everything, and almost anything will work. But now that you're into an immediate-type situation, we just don't have the infrastructure.
He was frightened enough that he said we're going to set up the Office of Advanced Systems. One other thing from my perspective personally, I learned lessons that I used throughout the rest of my life from that SSI experience. From what happens when you don't involve the end-user, to what happens when you kid yourself and try to do things you don't have time to do them right, you can only do them over. And all of those things helped me later on in my career when I took on bigger projects. Everyone learned a lot of things from that experience.
Interviewer: That's a perfect segue. Lets move to your experiences in the Office of Advanced Systems and tell us a little bit about what that was like and how that came to be and what your role was in that office.
DiPentima: In that office Bill Hanna, who had been the head of Systems for all of SSA, moved over and became the head of the Office of Advanced Systems. And Cardwell plucked seven of us from around the organizations, seven senior managers, at that time I was a GS-15 and had been Deputy Assistant Bureau Director, to start up this Office of Advanced Systems. The concept was that if he was going to get the message across it was that he was serious about modernizing the place, that he had to have seven people, that others would say, "boy he is really serious if he puts those seven people on it."
So at the time it was people like Bill Jadlos, Clyde Nielsen, Dick Shepherd, myself and a couple of other people. And we formed a cadre and attempted to manage the office. Bill Hanna was in charge, but the rest of us acted as a committee as a whole. After about six or nine months we put out our initial think piece documents on how we wanted to proceed. SSA still talks about them today, the Red Book, the Green Book and the Blue Book.
We decided that we couldn't work in this structure anymore of the seven of us as a committee of the whole, and each of the seven of us had developed small staffs around us, that someone had to be in charge. And so we went to Cardwell, and we would see Cardwell at least three days a week, he was again sending the message this was a serious thing he was doing, and so we told him that we were ready to have some structure. He let each of us have our say and also had each of us commit that whoever was selected that we would support them.
In the end he set up two organizations, still under Bill Hanna, all the technical folks were put in one area and they were to do the requirements for a new system and the procurements for a new system and that was under Dick Shepherd. And all of the management people were put under me. So there was the Director of the Office of Advanced Systems, the Director of Operations, and the Director of Management. So I had planning, cost benefit analyses, all those types of things.
Interviewer: You mentioned the Red Book, the Green Book, the Blue Book, tell me what those are, because you are right I do hear references to those all the time.
DiPentima: Early on the seven of us said "how do we start focusing?" and we agreed that we needed to have some vision about what we would want to be, if we could be. This discussion was essential. We later built on it in SSA, but I'll tell you historically now, as we did this "right thing," we planted the seed of our demise. Because we raised the issue of, what should SSA look like? And we came up with alternatives. We took a very systematic approach, and said let's do this by looking at and evaluating alternatives. So we set out a series of alternatives.
Actually, the advocates of each, of the seven of us, we sort of gravitated to one of the three and became advocates for it and started analyzing it. We had what we called the two point architecture, where the only thing you would have would be Field Offices and Central Office. Of course that didn't make the Processing Centers very happy. We had a three point architecture in which you had Field Offices, Processing Centers, and Central Office with all your systems in Central Office. And then we had like a three point architecture in which you would have Field Offices, Processing Centers, and Central Office, but systems would be distributed down to the Processing Center level or DO level. So we looked at these alternatives.
Well a lot of people, particularly the people in operations, got very nervous. Even to today, you start discussing architectures, and start saying we'll have an architecture that Program Centers are things of the past and we're going to do away with them, you can imagine what will come from that. And we were the first ones to raise that issue.
Interviewer: So you were in effect planning not only systems, but the whole Agency in many respects, operations and the structure of the Agency. You were doing what we now call strategic planning?
DiPentima: Yes. Re-engineering the Agency, but we never used that word. Cardwell's feeling was that it couldn't be just systems, it had to be everything. Process, everything.
Now of course you have to recognize that you had very high-powered day-to-day mangers of this organization. Bob Bynum was the head of operations. Hugh McKenna had just left. You had Jack Futterman and subsequently Frank DeGeorge coming in. Very high-powered folks and this was a mistake now. I told you when we did things right, this is what we did wrong. They were actually told, "you continue to run the day to day operations for this Agency, but all fun aside, Bill Hanna and subsequently Ray Lannon, and these guys are planning a whole new process from stem to stern. They're going to plan it, they're going to produce it, they're going to procure it, and then they're going to start implementing it."
Well the operations people just fought that like crazy and while they paid lip-service that they were supporters, they had no interest in having seven people over operations, planning their own destiny for them. And so without a doubt they looked for an opportunity to get rid of the Office of Advanced Systems.
While on the good side, what the Office of Advanced Systems was doing was starting to do the things that you had to do to get out of the old processes we were in to get where we are today. We wouldn't of gotten here today without that first bold start. And it said we have to move our mind into active systems, the whole person concept was coined by us in 1976, and we said you need to treat the person as a whole person and you need to have Field Offices online into interactive databases and you need to replace paper applications, its all there. I sent you down a few books, it's all there.
And basically what happened was when Bruce Cardwell left, the next person in, President Ford became president, and for a while we had an interim Commissioner, I guess that was Don Wortman, and he kept it going. Not with as much spirit as Cardwell did. However, the President, in the budget package, actually wrote his support for the Office of Advanced Systems and for modernizing SSA and in fact chartered SSA to continue with the project. So we had this charter from the President.
Interviewer: How did you coalesce internally around one of those architectures you described, you described three alternatives?
DiPentima: We started to coalesce around a three-point architecture only because it was impossible to discuss not having Processing Centers, it was too emotional. And we started to coalesce around some distribution. Probably some computers at the Processing Center level. As we got into our process there was an election and Jimmy Carter became president. And nothing to do with President Carter, but as a new Commissioner came in, Stan Ross, who spent a year here, the operations people saw that as an opportunity and they went to Stan Ross and said that the dramatic change that Cardwell had been planning and that President Ford had dictated, was too much, too dramatic, too traumatic, and that one of the seven people, Clyde Nielsen had said he did not buy into any alternatives and said that with some minor tinkering to our object programs he could just straighten the whole place out. I'm being pejorative, but that was it.
We met with the new Commissioner as soon as he came in. And told him that the Office of Advanced Systems may not be his answer, we could understand that, the new Commissioner should do what he believes is right, but the problems that caused us to be put together did not go away and they were not going to be taken care of with minor tinkering. But he made the call, and his call was, he didn't need the Office of Advanced Systems anymore. That was another administration with different Commissioners and so he bought into this idea, which was then called, you'll find it the history books, a PE (postentitlement) redesign. All they were going to do was redesign the object programs, which in and of themselves were anachronisms in those days, and what we were going to do was shine up the fenders of those old cars and we would be fine.
Of course it never happened. The first attempt at doing it, they took only two of those thirty programs and those two programs when running could not fit on all the computers tied together at Social Security. So after two programs they stopped and we dispersed, and that's the part of my career were I stepped back and said I personally would like to try to do something else. It turned out that I did get a chance to do something else. No one else stepped up to the bat, they were just happy that this traumatic, dramatic re-engineering was not going to happen, because it was going to upset too many people. And we were back to business as usual.
So I tucked a lot of that away in my mind and said boy when you make changes you can't have the user buy in if they can't be part of the change, if you don't do in small enough increments that you evolve, that you get where you're going by evolution not revolution. The Office of Advanced Systems was revolution, you do what you're doing, we'll pull something new, throw away the old and put in the new. I tucked that away in my mind and I said, gee its time for me to recharge myself and try something different.
Interviewer: Before we go to what you did next, let me make sure I have your assessment of where we were at this point in our history. If I understand you correctly it's not just that our systems were inadequate for the task that the SSI program represented, but our systems were inadequate for doing business in general, we had systemic problems.
DiPentima: That became very clear. Because basically, in systems terms, SSI had stressed the system. And where we thought we had a system of infinite capacity, we had a system that was only a couple of transactions from going under. Cardwell clearly saw that. And as this other team took over and tried to do something about it, they couldn't. Our service in general was deteriorating in the late '70s. Our computers were old. There was no leadership or vision to buy new computers. In 1978, our newest computer was built in 1964. We were getting computers used. One that we were very proud of, a model 371-68 model III, which your Model 368 personal computer, if you have one, has more power. We bought it from the province of Quebec, it came to us with French labels on the console. So the biggest, richest agency in Government was begging and borrowing anything it could to stay alive.
And another whole story for another time, at that time Jack Brooks was head of the Government Operations Committee and he knew we were over a barrel, but froze our procurements and would not allow us to buy anything unless we agreed to just go out to the open market and buy any machine, even if we had to rewrite all the software in SSA. And so we throttled there from 1978 until roughly 1982.
Interviewer: What did you do next in your career?
DiPentima: Well, in 1978, '79 when the Commissioner decided he wanted a different strategy in the Office of Advanced Systems, there was a GS-15 division job open in the Office of Policy in charge of all of the cash assistance programs. What is now OLCA (Office of Legislation & Congressional Affairs) was OPEP at the time, the Office of Program, Evaluation and Planning. A long tradition existed forever, it was the office Bob Ball worked in when he was an analyst. And I took over the Division of Assistance Payments, which was SSI, AFDC, we actually had AFDC policy in Social Security at that time, food stamps and all sorts of other things. And I took over a staff, who were wonderfully trained, wonderfully disciplined, really knew their stuff.
That was a big learning experience for me, both personally because I was reporting to the Commissioner three days a week in my old job and now I went back to basically a division job, and also the fact that this was a policy making position. What I didn't realize at the time is that I had added to my knowledge a lot about operations, since I had started in the field. I had started adding a lot about systems, and now I was adding a lot about policy.
It was at that time that I decided to return to school and get my Ph.D. And I got my Ph.D. in policy sciences, with an emphasis on technology and public policy. In retrospect, it was a great thing for me to do.
And so I started in around 1981 or so, as legislation was being proposed by the Congress. The Commissioner started to ask questions at that time, like what would the impact be of this legislation. I started to get involved early on because I knew what the impact was on systems, and I knew what the impact was on operations, having come out of the field organization, and now I had a policy background. And so I found myself in a unique position that I could look at a piece of legislation and understand it from three perspectives. And I had a senior level staff that wanted to use that knowledge.
When Reagan became president, you recall that first year, the whole Stockman first year, that enormous legislation was passed. Social Security did away with students (benefits), did away with minimum benefits, did away with all that stuff. And ostensibly, Sandy Crank, who was head of the Office of Policy at that time, had the assignment to implement all of this stuff. And the Commissioner and Sandy put together a team, and asked three of us to work together. Elliot Kirschbaum, who had become Sandy's deputy, Bill Jadlos, and myself, acted as a task force to implement the '81-'82 legislation.
And there I got a chance to develop, to hone, my skills because I was able to, as I said, understand what the impact would be on the field, because I had been there and done those jobs. I was able to understand the impact on the systems because I knew what they were going to have to do to all those object programs and old software that they had never gotten around to modernizing. And I knew what the impact was going to be public policy-wise because there was tons of policy that had to be made on how you implement.
And for the first time, I think in SSA's history, because they subsequently copied it, Bill and Elliot and I put into place a project management system. We put in a project management system for every provision of the law, we had project managers, we had project teams and we tracked it daily. The long and the short of it is the legislation got implemented. Everyone was handsomely rewarded for it, and in general it was seen to be a very successful implementation. Minimum benefits went in on time, students were taken off the rolls exactly on time, and the changes to the other programs were done on or ahead of schedule. So the whole technique was seen to be a pretty good technique.
At that same time, President Reagan had chartered a commission under Alan Greenspan to reform the Social Security program. And had set up as its Executive Director Bob Myers. And that Commission started in December of 1981, under Reagan's first term. As we were wrapping up the legislation that came out of that first term, the Commissioner, who was Jack Svahn at that time, and the Deputy Commissioner for Finance and Management, Nelson Sabatini, asked me if I would go over to the Commission and help Greenspan and Myers get the Commission set up. On paper they would establish an SSA Reform Commission Staff of which I would be the head, but I actually would act as the Executive Officer for the Commissioner. I took it right away, another great opportunity, and off I went.
I show up there and Bob Myers and I are sitting in the old Executive Office Building, two doors down from Dave Stockman, and it was an office that belonged to a guy by the name of Gary Bowers, which he gave to Bob Myers and me. And I remember I walked in and it was an enormous, beautiful office. It had a fireplace, two chandeliers, over-looked the gardens. I sat there for two days, certain that someone was going to come in and say, get out, "you don't really think you're supposed to be here." On the third day I ventured out and gave the secretaries a couple of orders and they followed them, and I said gee maybe I really am supposed to be here. But I was so overwhelmed by it all, I would walk down the hall and sneak peeks into Mr. Stockman's office. You know, I was really overwhelmed by it all and very impressed by it all. I was not tainted in the least, I was just soaking it all up.
And so the Commissioner said, "hey Ren, Mr. Myers is focusing on policy so is Mr. Greenspan, get this Commission going." So we went across the street to those townhouses by Blair House and Jackson Place and took over a townhouse, that was a townhouse for visiting presidents. And we did that whole townhouse, rugs, paint, furniture; a lot of stories involved with that as well, interesting stories about how quickly the Office of the President moves. The Commission was given the assistance of, at that time Ed Meese, who would do whatever we needed to do, this assistant would. A 10,000 square foot townhouse, when we needed to put in new rugs it was done in two days. Complete telephone systems with special call directories and everything else was done the day after I called to have it done. One night they drove me down to a factory in Alexandria, and walked through and picked out all the furniture, put it on a truck that night, delivered it and set up the whole place. So it was really an eye opener for me.
And we set out, Mr. Myers and I and other hired staff-- bipartisan. So some were Republicans, some were Democrats, and got the whole Commission up and running. So that by roughly within a month, by January, we were in the townhouse, staff was hired we were in place and we had set out a series of meetings, and part of my job was to get the hotels and to get everything set up. It was a wonderful Commission, I got a chance to interact day-to-day.
The Commission, fifteen members, five appointed by the President, five by the Speaker of the House, who was Tip O'Neil at the time, and five by the Majority Leader who was Howard Baker. And so we had people on there like Bob Dole and Pat Moynihan, and Bill Armstrong from Colorado, and Lane Kirkland from the private side, Claude Pepper and Barber Conable. Incredible people, the late Senator Heinz from Pennsylvania, Martha Keyes who is now on our Advisory Council, just on and on and on, just outstanding individuals. And I had a chance to observe them. Work with them on a day-to-day basis, work on policy papers and most of all observe Mr. Greenspan who was just a remarkable man.
The Commission, if you were being very positive about it, you would say they were there to straighten out Social Security. If you were being a little suspicious you would say they were there to get us past the midterm elections. Which would have been November of '82. Get through the elections because no one wanted Social Security to be spoken about. They would never have gotten an agreement anyhow because people were on such different ends of the spectrum.
But Mr. Greenspan had such a fantastic ability of just letting everyone get their opinions out on the table. Pat Moynihan used to say everyone can have their own opinions, but not their own facts. And so, Mr. Greenspan, he let everyone have a chance, all the time, to speak whenever they wanted to, to get their opinions out, but he also went out and had facts presented to the group. So we would research, there would be factual information, we would have experts testify, and around September or so, people started to realize that there really was a problem.
I think a major, major historical event occurred in that late summer or early fall when the Democrats admitted that there was a problem. Up 'till then it was: "there is no problem, don't touch anything and leave everything the way it is." You know, by then, they did admit there was a long range problem.
We got through December without a bill. As history knows, Pat Moynihan went over to Bob Dole, on the floor of the Senate, and said, "are we really going to let this Commission die without trying to do something?" Because it was dead at the end of December. So they said "let's try" and the President extended it one month. They had summit meetings at Blair House and out at James Baker's home, history has told us. And came out with a bill, take it or leave it all, no monkeying with the bill, which was subsequently the bill that got passed. And as you know, we have been in great financial straits since then. That Commission has been judged as one of the few successful commissions in Government.
I spent a lot of my time after that with dozens of commissions asking, how do you get set up, how do you get started, how do you develop papers? And the newspapers at the time, there was just a constant series of op. ed. pieces on managing government by commission.
So as the Commission was winding down, Jack Svahn had decided that there was a crisis in systems and produced the Business Systems Plan and the SMP (Systems Modernization Plan) and in it created a new Systems organization across a life cycle with Marshall Mandell taking over as the first Deputy Commissioner for Systems, and a number of offices, beginning with Systems Requirements. And Elliot Kirschbaum became Associate Commissioner for Systems Requirements and asked me if I would join him as the Deputy Associate Commissioner in setting up the Office of Systems Requirements. And I did and that's when I entered the Senior Executive Service, and that would have been in 1982.
Now I was back into Systems. I had done my Operations stint for the early part of my career. I had done the early systems modernization. I had done SSI, that was a tremendous knowledge base for me. I had done the Strike Force and policy. Wrote my Ph.D. dissertation on SSI, so I had a chance to academically think about it. Went through the Reagan Amendments and through the Commission and now returned back to Systems. I think I'm a better person for it. And with Elliot Kirschbaum, started my career back in Systems as the Deputy Associate Commission for Systems Requirements.
Interviewer: Now the (1982) Systems Modernization Plan, would it be correct to say that it essentially made real the vision that you originally had back in the Office of Advanced Systems?
DiPentima: First it made real the problem. First page, first paragraph, now said SSA's in deep trouble and its systems, I believe they called it a patch-work quilt of thirty-year old software. Jack Svahn saw that, knew it, realized it, and just said it's a problem. Historically again, this was a big moment for SSA.
And at the time we still could not get a penny, not a penny, because Jack Brooks still ran Government Operations and still insisted that the only way he would give us money is if we would go out and buy any equipment at all, in fact the more the merrier, even if the machine, this is absolutely true, even if the machine cost $5 million and converting the software to it cost $60 million, that's what he wanted us to do. And he had issued an edict that software costs were not to be considered. Even if four years later you had to buy another machine and you had to convert it again, because he felt that the greater good to government would come as people started to develop computer languages that ran on any machine. Even today that's not true, but that's what we were battling.
And one of my first jobs, coming back here as Deputy Associate Commissioner, was to go to the Hill, with Jack Svahn, who was testifying to a joint meeting of Congressman Rangel and Congressman Pickle's subcommittees, and he was testifying on modernization of the system. And I was asked to go and support him and if necessary add some testimony. So off I went, and I learned another whole bunch of lessons.
We were sitting there, and I think the highlight came when Mr. Pickle said to the Commissioner, had he ever heard of Hughes Tool Company? Well yes the Commissioner said, Hughes is a pretty famous company. Well did the Commissioner know that about 12,000 employees at that company were in Mr. Pickle's district and their earnings hadn't been posted yet? Now at the time, you'll recall, we went into annual wage reporting in 1978. By 1982, we were four years behind and didn't do AERO (Automated Earnings Recomputation Operation) either so we were four years behind, so now here is Mr. Pickle pointing out that he has all these employees without their wages posted. So as a good bureaucrat, I started feverishly writing notes to the Commissioner trying to explain in good bureaucratic terms what should have been said to assuage Mr. Pickle's concerns. Well, the Commissioner was having none of that. He just pushed me aside, and this was in April of '83, and he said "well Mr. Pickle it's a lot worse than you think, that particular system I don't know if it will be running in June." My first reaction was "my God what is this man doing?"
Well he scared the death out of him. And the lesson I learned is that there are two things that you can do. You can present a good solid case, and if that doesn't work, you scare the hell out of them. And Jack had decided that the good honest case had not been working at all, and he scared the hell out of them, and said "I don't think that systems going to work and if we continue doing what we're doing the rest of the systems are not going to work and you run the very definite possibility that Social Security is going to come to a halt."
Well with that, everyone, Senate and Congress, agreed that maybe it had gone a little bit to far. Unsaid was, maybe letting Jack Brooks do his thing had gone a little bit too far. They asked us what the price tag was. Jack told them $479.1 million, and within a very short period of time, probably by unanimous vote, we got our $479 million. Congress, the House, the Senate put it in the budget bill, we got it. And I recall them making sure the Commissioner was prepared to say the Congress had done everything it could to assure that Social Security would keep on running.
So that was a lesson to me, and now we had the money. And in it was a message to the Government Operations Committee of "you went too far." "You know, the system is about to collapse and if it collapses we're going to lay it at your doorstep." So they sort of backed away for a while and let us do our thing and much to the credit of the team at the time we went out and started implementing the programs that were laid out in the modernization plan. Which, as you recall, was buying hardware, building a telecommunications system, getting all of our data bases online and building new software.
And what Elliot and I focused on, I guess our contributions at that time, is we started the ADP (Automated Data Processing) planning process, because no one knew all the projects that had to be done and what we were doing. We started the whole concept of working in concert with teams and with the users and that type of thing. And we were off and running, and so the first thing we attempted to do was take some of those programs that the PE (postentitlement) redesign people never did get a chance to do, and the strategy was to take them and send them off to a contractor who would rewrite them in higher level languages and send them back to us. And then we would redo the software and run it on the new hardware.
Meanwhile, the hardware people were going, the telecommunications people were going and they had it easier in many respects, now that Congress was out of the way, that they could go out and get that stuff. Software people were floundering a bit. And that strategy didn't work, six months send it out and then bring it back, never worked. Not only because contractors couldn't look at that "spaghetti code," that's what it was called, and have any idea what it was doing let alone modernize it. But in addition, the contract was such that we were not allowed to even speak to them. So we threw this thirty-year old spaghetti code over the fence, they were supposed to decipher it in six months, make it new and throw it back. Of course that didn't work.
So we found ourselves in late '83 or so, going into early '84 and the original strategy just had not worked. And so while the other programs were moving, Marshall and the Commissioner could see that we were going to be in jeopardy if we didn't have the new software to run on the systems. Marshall then said, and it was an arbitrary decision, and I think in the end it was as good as any we would have done with more detailed planning, he said we're going to modernize the claims operations in Social Security. And we're going to start a project called Claims Modernization Project (CMP) and we put two managers in charge, put together a team and we said get going, we are going to modernize claims and build a new system, and that's your job. And everyone at Systems we're here to support it and we're going to push all of our efforts in that area of software; hardware people you keep on buying hardware; and telecommunications you keep on buying telecommunications; data base you keep on converting the data on to the new magnetic disk. And everybody gets behind CMP.
So we started that and after about three or four months we hadn't made any progress. The project just hadn't made any progress at all. And Marshall had promised that on March of 1985 we would turn on an online, interactive, basically paperless, computerized claims taking process. And we were now down to May of 1984 and we were nowhere.
Interviewer: Why was that? What went wrong?
DiPentima: Well, I think the managers, while they were good people involved, hadn't gone through some of these same acid tests. There was no user involvement, there was no team building, there were no task teams, it was business as usual.
So we had a meeting, all the executive staff, ACs (Associate Commissioners) and Deputy ACs, and decided at that meeting that one of us was going to have to take over. Marshall said he would think about that and subsequently came back and asked me if I would do that. I agreed, and at that time I had left being the Deputy Associate Commissioner for Elliot Kirschbaum in Requirements and moved over to become the Deputy Associate Commissioner for Carl Couchoud in the software development shop, the Office of Systems Integration.
To me, from a personal historical note, that was I think the beginning of what I like to think is the major achievement of my thirty-two years here. I took a long time and I said to myself, what did you learn, before you start this? You've written a book about it, if you're that smart, I laid out a lot of principles that one should follow to avoid failures, I should put that to work.
And what did I learn about buy-in? I didn't want another Office of Advanced Systems. So I went to Marshall and said that I thought the only way it could work is if it was more than a systems project. If they got every Deputy to agree to put a high level person on the project with authority to speak for that Deputy, which they all agreed to, surprisingly. And great people joined the project. Ted Murcheck, who I'll forever be indebted to was the Operations person, Joe Maher was the Systems person, because I acted as the project director, Don Champ was the DCFAM person, Sue Ginsky was the Policy person, and we operated as a team. And the structure we put into place was that each person was responsible for their piece. And so for example, later into the project when we needed pilot offices, we would have agonized over that for a year, all we did was turn to Ted and say, "Ted we don't care how you do it but in two weeks tell us what the twenty offices are." And then Ted would go off, do the things he needed to do, and came back with the twenty offices.
So in May of '84 we put the structure together, we stuck with the March '85 date, and I said to the Systems folks that if they really knew what they were doing that we should be able to modernize an office right here in this building. So we built the MDO, the Model District Office, using the plans from the Office of Advanced Systems. Because in the Office of Advanced Systems we had Bolt, Beranek, Newman of Boston, Massachusetts lay out a test bay, a model District Office for us, which was never implemented. I said why reinvent the wheel, and we built a District Office down there and we manned it with people from throughout the United States, real people who came in and manned our office.
We worked with them, so we had the real end-user view. Operations people worked with them and the first challenge was to demonstrate that they could take an online application in that office. And so Pete Malinauskas and his folks went downstairs hooked up three TAP terminals in October-November 1984, and demonstrated prototype online, interactive software that took claims. Hundreds of people came down to see it. Lot of "geewizzing."
You could call up a screen, because by that time we had put the data bases on to the magnetic tape, put in Larry DeWitt's name and number, boom, grabs his Alphident right off the bat, grabbed his Numident, could look at his (earnings), "oh God!" it was--I mean today it's normal.
We had Tom Peters come out here and make a tape and we were part of his show. And so with that we stuck to March, and we said if we're that good we have to do some offices. So we operated as a team and met religiously every Monday morning 9 o'clock, coffee, donuts all the mangers from the various Deputies and myself. And so that meeting in November we were very thrilled the way the model DO had come up. So we said to Ted, next week give us the names of two offices. We moved very quickly and learned collectively how to function by teams, that was new for SSA. Now we're all on working teams, but that was new, and there was tremendous buy-in. Everyone felt they were part of it.
Next week Ted came and said Downtown Baltimore and York, Pennsylvania, those are the two. We said good enough and the DCFAM guys got in there and very quickly painted the office. By January we had the offices redone, painted, carpeted, new furniture and TAP equipment in there, by January. (Ed. Note: TAP terminals were the devices SSA's Field Offices used to communicate with the mainframe computers in Baltimore.)
And of course we went to visit those offices, and morale was high, it was not the user fighting us anymore, now the user saw new offices, new furniture, new rugs, new paint. Once they asked "can you put a little cabinet in for us?" Yeah, put it in today, a little cabinet in the recreation room, and they were ready. And in January we turned it on in the Training Region. We had this concept that we should not do what we have done our entire life with software, we should actually take the software and put it up in a region that would make it look like it was real, but when you got done it just all went away.
Interviewer: Now when you say "region" you're talking about a portion of the computer?
DiPentima: A portion of the computer. I should have said that. And so we set it up and the people in Baltimore and York, on their coffee breaks, at lunch, whenever it was slow, they would go over to the computer and take some paper applications that they had and convert it using all the new screens. They would give us feedback about anything that we should change that wasn't working, but also shaking down the software. So they were training and at the same time shaking down the software and we had a chance to see how it worked. And the rest is history.
Early on I had told Herb Doggette we are ready to go. Of course the team had come, and what I call End Project Panic (EPP) had set in. Well maybe it won't be March, maybe we'll have to go 'till April. We talked about it and said, no March is March, April is April, pull out the stops. And on March 20th Herb Doggette wrote me a letter. He was the Operations Deputy and, again keeping with the team concept, we decided early on that he would have to give the order to go. I had learned when Operations killed the previous one that they weren't involved, so my feeling was they had to be able to say go, no go, it was their system not mine. And on March 20th he wrote us a very formal memo saying, "I'm satisfied, go live."
We were learning a lot. We learned a lot about teams, a lot about how you bring up dual projects, how you bring up software very carefully. And even when he said live, it wasn't like SSI, just open it up to the world. We decided that we would open up the system for real, for one day. Take one day's work of applications, shut down the system, the front end. Let people continue to work the way they used to and then follow all those applications through the process until the check went out and then do a complete quality review on everything and make sure everything worked right.
We decided who should have the honor of taking the first claim, and we decided it would go to Stan Kominic, who was the guy who was in charge of the model District Office and who had actually been a supervisor when he was a field person. So off he went, and we were looking for the simplest case we could find--an Uncle Charlie, not married, no kids, nothing, just a plain simple case. And there was Mr. John Kilgore, from Airville, Pennsylvania. (I like to kid people and tell them that's were Superman's rocket landed.) We pre-screened him and he seemed perfect. Stan started on this modernized system taking this claim. It turned out he was an ex-railroad employee, ex-federal employee, we got through the whole claim, took pictures of him and everything else. Took a lot of applications that day, people were very excited about it. They worked those applications using the system, but everything else was going through its normal paper process. And that worked through the system. Every case came out right, we were thrilled about it and so toward the end of March we said, okay Baltimore Downtown and York, PA from now on you only work this way. And from that day on they used the Modernized Claims System.
And every three months, because we were almost like Bill Gates who could turn out software very quickly because he didn't have to maintain anything, now he maintains it and he's having his problems, we just started to turn out for the first year every three months a new version. And we learned a lot. We learned what users want. We received hundreds of recommendations, but because the user was involved, I sent them all to Ted Murcheck. He evaluated them and decided which ones to do and which ones not to do and in what order to do them in. The users own the system. To this day Ted will say that system is theirs, and they have always had ownership of it. I would not have known to do that had I not gone through the chaos of OAS.
I once went to hear John LeCarre, the famous novelist, speak at Hopkins and someone told him how much he liked his work, but hated a particular book, he really thought it was below him. And he said, "well did you like this other book?" And he said "I loved that other book." And he said "I couldn't have written this book unless I wrote this one that didn't do so well." I felt the exact same way. The lessons are too innumerable to ever put down on tape. It would take hours. But all the things we learned because of SSI, because of the Office of Advanced Systems, because of the Strike Force, all of that, had an opportunity to come together on CMP.
And we added a lot of things that just made sense. Consensus, we managed by consensus, before there was TQM to tell us to do that. We used information mapping as our instructional guide, rather then the old POMS (Program Operations Manual System) as the way of doing it. We appealed to the right and the left side of the brain with pictures and words before that was thought to do. Those principles follow us today. And so, as fast as the new equipment got out, that's how fast people turned on to CMP. GAO said we couldn't do it within three years, and within eighteen months the whole country was up and running, to acclaim everywhere. And everyone on the team felt the acclaim belonged to them.
I remember the night before March 19th, right before Herb said we can go live, the Policy people came in and said there was a problem with the policy. In the old days they would have stopped the system and it wouldn't have gone up for months, but the policy project manager, Sue Ginsky, was so committed to this system coming up she went out and solved that problem. Solved it, fixed it, made the policy, approved the policy so we could go on the next morning. That would not have happened, people would have been looking for reasons to stop five-six years earlier. Now we had them out there, because it was their system, and they owned it. And that became such a success that we just said "let's just get going."
The rest truly is history for someone else to tell, we just moved into all other areas. Jack Svahn had left and Martha McSteen was in and then after Martha, Dorcas Hardy, and somewhere around 1987 or so, I guess it was, Dorcas Hardy did a little reorganization and she asked me to become the Associate Commissioner of the Office of Systems Design and Development, which had been the old Office of Systems Integration. On a personal level it gave me an opportunity to spread this idea of building by teams, user interface.
By that time I had great allies because Ted and Sue and everyone wanted to work this way. They never wanted to work the old way again. This is what they wanted. So we instilled things like every functional requirement would be approved by a user, as long as they agreed to freeze them. So that we didn't have functional requirements that were never closed and you never got anything to do. We managed by the ADP plan that it would be the users who ran the model DO, not the systems people. And they would bring as many people through to do it so that they could go back to their offices as emissaries for us and say "I've seen it and it works and I know it's coming and I've been involved." And that's what we did in the old OSDD days and just sort of spread out to other systems.
Interviewer: What about the challenge of the other software systems besides CMP. The legacy systems that we had in place, was that one of the challenges in your new job?
DiPentima: Yes, and one of the things in the OSDD days, obviously I could handle the software, but I didn't own everything in Systems. And my focus was to get a software organization. It had gone through many iterations. The Office of Software Improvement and Engineering, which was the main office, had six directors in three years. One guy served twice. It lacked structure and organization, so my objective there was to bring stability, bring structure and try to develop team concepts. The organization I organized on the first day is still the same organization. Now it's downsized, but still the basic structure.
And I stayed in that job for roughly two years or so, and in August of 1990 when Gwen King, who was Commissioner, redid the whole SSA structure into the Deputy structures we now have, she asked me to become the Deputy Commissioner for Systems. Systems had gone through an evolution in which Herb Doggette had both Operations and Systems together, and he had three senior managers under him and Systems was sort of splintered, everyone had a piece of Systems. But now it was all brought back together under one Deputy. GAO had recommended that, she asked me to be that Deputy. And coming back into the fold was the Data Center, and the Office of Information Systems which had always been over in DCFAM. So we came together for the first time as the Office of Systems.
Again, that was an enormous learning experience for me, that was in August 1990. I went off to a conference that we go to every year. Its called the IRMCO conference, run by GSA. It just so happens that it took place within three weeks of my coming into this new job. And when I was down there I made it my duty to go and talk to all the movers and shakers who affected our lives in Washington. I spoke to Neil Stillman, Deputy Assistant Secretary HHS, who was new to the job, came in about the same time I did. Spoke to Frank McDonough, spoke to people from GAO and OIG (Office of the Inspector General), and I asked them all the same question. I said we in SSA think we've made a lot of advancement in the last four-five-six years. We're running online interactive systems, we have data bases, providing pretty good service, we think we're doing pretty well. Why do you fight us over here in Washington? They all had the same answer. They said you guys lack planning, you lack credibility, you lack integrity. That the way it usually works is when you guys want a machine you show up about the time you want it and say you need money for a machine. And we say no, and you threaten not to get the checks out. Now I don't believe this is true, entirely, but this is the way they saw it. Then they said we reluctantly give you the money, and we hate you for it. You promise us you're going to do all these neat things and then the next time you want a machine you come back and do it all over again, and so you have no credibility with us. So in between, you know, short of getting this money out of us, we don't have to like you.
So I came back and I said, I'm a firm believer as you go into each job there's a limit to the agenda you can have, you can't do everything. And my job in OSDD had been to bring structure to the place, to build a real team environment, to build a real technical corp, to really put into place a first class software organization. I said to myself, what's my strategy here as the Deputy Commissioner, now that I have all of Systems?
And so with my managers I set out five objectives. One of them was we want to be perceived in the government community and in Washington as a first-class systems organization. We had employee objectives, wanted stable operations, all that stuff. So I went back to see Neil Stillman, Frank McDonough and the rest, and in essence said to them "what if we were to put together a plan and I promise you that I will have the draft of this plan in December, the same year, 1990." "I will give you a final plan with the budget cycle in March of '91 and I will live by that plan, and the plan will include what happened last year, what's happening this year and what my plans are for the next five years. We will cover architectures, where we're heading and what we need to buy to get there." They said "that would be fabulous, that would be good, we don't think you can do it, but that would be great."
We did deliver in December, we did deliver in March. And, quid pro quo, I had asked as a sign that we're getting our integrity back, if we do that planning and we promise to manage by it, I want you to give us our delegation of procurement authority ceilings back. Everyone else in government had two and a half million, some people have more. SSA for twelve years had $300,000, because they didn't trust us to buy a thing. And within just a couple of weeks of publishing our plan they raised us to $2½ million, which was a real morale builder.
Interviewer: Now this is the Information Systems Plan?
DiPentima: The Information Systems Plan, which we produced the first copy in March of 1991 and every six months we've produced it since. We have lived with that plan. We have built, I think, enormous credibility in the community, and it's self-serving for me to say it, but I think if you would just read the trade journals or whatever that cover this five year period, SSA's generally considered to be, if not the outstanding systems operation in government, certainly one of the top operations in government. And we did that because we focused on building our credibility.
My departing speech to my managers were among other things you can't exist without a plan. It must be a strategic plan, a business plan, an information systems plan and you must live by it and gain credibility. So our strategic objective was if we build credibility and people believed in us, and trusted us, all the rest would come, the money would come. And I think that the day the President recommended that we have a $1.125 billion investment so we can continue to do the things OMB saw we were doing, I think we all said we just got there. You know, someone now wants to give us money to do what we're doing. As you know, we already have $308 million of that money and hopefully we'll get a lot more over the next couple of years.
Interviewer: In the time we have left, why don't you talk just a little bit about what you see as your legacy in systems and what you see as the issues in the immediate future facing systems and where you think we're at in the organization?
DiPentima: I think in terms of my legacy I go back to those five objectives we set out. I think one, we do have great credibility in the Washington community, both among systems and non-systems people, OMB, GAO, OIG. I'm proud to say that in five years as Deputy, GAO has not issued a single blue book on us. I think we have met that objective.
In sense of stable operations, we're up almost 100 percent of the time. Our users no longer think, will the system be up? It's automatically assumed the system is up.
I've done morale surveys and I'd be willing to match the morale of the people in Systems anywhere. Now, could it be better? Yes, a lot better. Is it pretty good? I think so. And our objective of building a good place for people to work, I think we're on the right track there.
So if I go down, I think building a team environment, having people recognize you must work as a team, nothing gets done without a team. The team must have a plan and must be committed to following the plan, evaluating where you are against that plan and making adjustments in an orderly way when you have to.
And most of all, building and keeping your credibility. Customer satisfaction, talk to that customer, they are the ones who own the system. Make sure they want what you are building. Don't turn anything on you want and they don't.
That whole type of legacy is what I think I'm leaving here in Systems. If I put it all in a nutshell, Systems people I think have always been good. I think I've added a little organization. I think I've added a little structure and I think I have them believing that they are really good, as good as anybody in the industry. If there's anything its that part that I'm the proudest of, but I think I'm leaving them believing, as they should, that they are really good people, as good as anybody, anywhere.