Thomas Eliot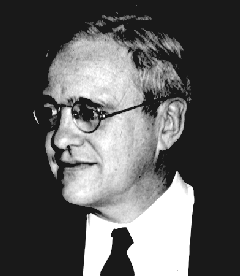 In 1933, Thomas H. Eliot, together with many of his youthful fellow graduates from Harvard Law School, went to Washington, becoming Assistant Solicitor of the Department of Labor under Frances Perkins. Later, she appointed him Counsel for the Committee on Economic Security which drafted the social security bill. After serving as General Counsel for the Social Security Board, he returned to Massachusetts, taught at Harvard, was elected to Congress from Massachusetts, joined the faculty of Washington University in St. Louis in 1952, and served as Chancellor of that institution during the period 1962-71. The problems faced in the drafting of legislation which could withstand constitutional challenges in the U.S. Supreme Court are the core of Mr. Eliot's presentation. He reports how the Court's earlier decisions on grants-in-aid provided the basis for the old-age assistance program and several other grant-in-aid programs in the 1935 Act; how the decision upholding tax offsets was used as the basis for the unemployment insurance legislation once the policy decision of State responsibility and administration had been made; and how events unrelated to social security may have had an impact on the Court's upholding the constitutionality of the old-age insurance program. He also shares his close-up view of the progress of the social security bill through the Congress.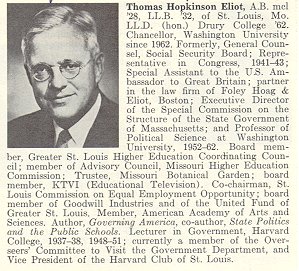 Thomas Eliot. SSA History Archives.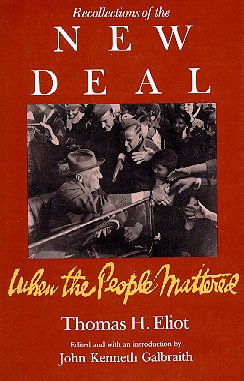 This is the cover of Tom Eliot's posthumously published memoir of his days working for FDR, and in drafting the Social Security Act of 1935. SSA History Archives.