William R. Williamson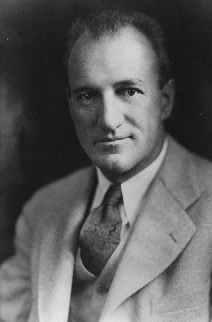 W. R. Williamson was born in Wales, New York on July 1, 1889. After earning a master's degree from Wesleyan University he entered the insurance field in 1910 as an actuarial clerk with the Travelers Insurance Company. Over the next fourteen years Mr. Williamson worked largely in the field of employer-employee relationships, including group, life, accident, sickness and annuity insurance, salary allotment coverage, and consultation on private retirement plans. He eventually rose to the position of Assistant Actuary.

In 1934 Mr. Williamson was lent to the federal government's Committee on Economic Security where he served as an actuarial consultant and helped develop the unemployment insurance program. Then in 1936 he was appointed chief actuarial consultant for the Social Security Board where he served in an advisory capacity, mainly with respect to actuarial methods in the administration of the system of Federal old-age benefits. Mr. Williamson remained Chief of the Office of the Actuary until 1947 when he resigned from the Social Security Administration to become president of the Wyatt Company. He left the Wyatt Co. in 1950 to work as a private consultant.

Mr. Williamson died in 1980 at the age of 91.