2021 Trustees Report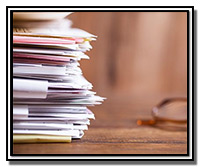 On August 31, the Social Security Board of Trustees released its annual report on the long-term financial status of the Old-Age and Survivors Insurance (OASI) and Disability Insurance (DI) Trust Funds.
The Trustees project the combined trust funds will become depleted in 2034, with 78% of benefits payable at that time. The Trustees estimate the DI Trust Fund will become depleted in 2057, with 91% of benefits still payable.
In the 2021 Report to Congress, the Trustees also announced:
The asset reserves of the combined OASI and DI Trust Funds increased by $11 billion in 2020, to a total of $2.908 trillion.
The projected actuarial deficit over the 75-year long-range period is 3.54% of taxable payroll — higher than the 3.21% projected in last year's report.
The full 2021 Trustees Report is available at www.ssa.gov/OACT/TR/2021/.