New Features on

my

Social Security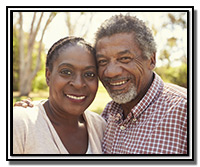 This month, we've made several enhancements and have introduced two new features to my Social Security. Your clients who have a my Social Security account will now have access to:
The new Retirement Calculator to view retirement benefit estimates that compare their selected dates or ages to begin receiving retirement benefits to retirement benefit estimates for ages 62, Full Retirement Age (FRA), and 70. Users can also vary their expected future income for inclusion in the estimate.
The new centralized Representative Payee portal for individual representative payees to conduct their own business or manage direct deposit, wage reporting, and annual reporting for their beneficiaries.
These new features, along with the existing benefits of having a my Social Security account, provide something for all account holders — beneficiaries and non-beneficiaries, both young and old. Encourage your clients to plan for their future and manage their present with a my Social Security account today at www.socialsecurity.gov/myaccount.