People Receiving Disability Benefits Can Now Report Wages Online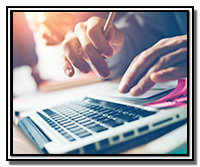 Social Security has expanded its online services to allow people who receive Social Security Disability Insurance (SSDI) benefits and their representative payees to report wages securely online. This service is available through our existing my Social Security portal.
Now, it's faster and easier for SSDI beneficiaries and their representative payees to report wages; they can avoid visiting a field office to report their wages in person, and they can print a receipt of their earnings.
This service will be available for Supplemental Security Income (SSI) recipients in the future. SSI recipients should continue to report wages through SSI Mobile Wage Reporting, SSI Telephone Wage Reporting, or by visiting a local field office.
You and your clients can visit www.socialsecurity.gov today to learn more about this new online service.