Social Security Expands Compassionate Allowance List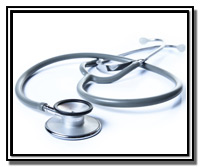 In August, Nancy A. Berryhill, Acting Commissioner of Social Security, announced five new Compassionate Allowance conditions: Fibrolamellar Cancer, Megacystis Microcolon Intestinal Hypoperistalsis Syndrome (MMIHS), Megalencephaly Capillary Malformation Syndrome (MCAP), Superficial Siderosis of the Central Nervous System, and Tetrasomy 18p. The Compassionate Allowance program quickly identifies medical conditions and serious diseases that meet Social Security's standards for disability benefits.
"For nearly a decade, the Compassionate Allowance list has helped us identify and fast-track cases where individuals have diseases that are most likely to be approved for disability benefits," said Acting Commissioner Berryhill. "Social Security is committed to ensuring Americans with qualifying disabilities quickly receive the benefits they need."
For more information about the program, including a list of all Compassionate Allowances conditions, please direct your clients to www.socialsecurity.gov/compassionateallowances.