Get Your Benefit Statement Online as Tax Day Approaches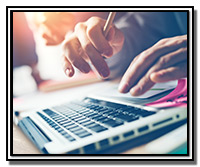 The Benefit Statement, also known as the Social Security 1099 (SSA-1099) or 1042S (SSA-1042S), is a tax form mailed each year in January to people who receive Social Security benefits. Your clients can get a copy of their SSA-1099 or SSA-1042S Benefit Statement tax form right now with their personal my Social Security account at www.socialsecurity.gov/myaccount.
Your clients can also learn more about replacing tax documents by reading our publication "Replace Your Social Security Tax Documents with Ease" www.socialsecurity.gov/pubs/EN-05-10057.pdf.
Keep in mind, Social Security benefits may be taxable. Visit www.socialsecurity.gov/planners/taxes.html to learn more.