Coronavirus – Important Information about Social Security Offices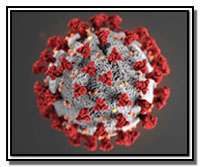 We recognize that your clients may have questions about the status of Social Security offices during the Coronavirus pandemic. Although our offices are currently closed to the public for face-to-face service, our employees continue to work remotely to provide critical services to the public.
We will continue to update our website with information on the status of our offices. Please visit our COVID-19 page at www.ssa.gov/coronavirus for more information. Your clients can learn about the critical services we provide online or by phone, as well as other important updates. They can also subscribe to get an email or text message notification when we update the page so they can stay informed.
We continue to monitor the situation nationwide and improve our current online and telephone services, while we plan for how we can provide a safe office environment for the public and our employees.