Federal Law Enforcement Agencies Warn of Impersonation Scam Involving Credentials and Badges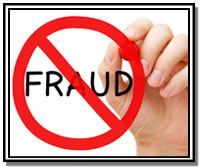 New reports show that scammers are reviving an old tactic to gain your client's trust. Scammers are emailing and texting pictures of real and doctored law enforcement credentials and badges to potential victims. They do this to 'prove' that they are legitimate and scam people out of money. Scammers may change the picture or use a different name, agency, or badge number, but the basic scam is the same.
Federal law enforcement agencies are warning the public to be skeptical of emails and text messages claiming to be from a government or law enforcement agency. No one in federal law enforcement will send photographs of credentials or badges to demand any kind of payment, and neither will government employees.
For more information about scams, visit the Federal Trade Commission Scams page at consumer.ftc.gov/scams.