Social Security Liaisons Assist Partner Organizations to Help Vulnerable Populations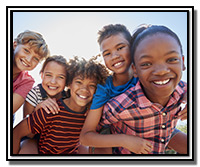 We have been working with claimant advocate groups to identify new ways in which we can improve access to our services for the most vulnerable populations. We have exciting news that we have designated a new position to work with organizations in local communities to help often-underserved individuals.
A Vulnerable Population Liaison, or VPL, will work directly with an organization that commits to helping take claims or provide us information sufficient to protect a claimant for benefits at the earliest date possible. Providing that information is what we call establishing a lead.
Join the hundreds of organizations already partnering with us to help their clients with access to a VPL. Learn more about this exciting opportunity at our What's New for Groups and Organizations web page.