Social Security Safeguards Our Most Vulnerable Citizens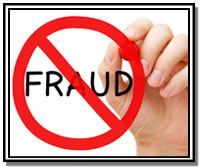 Disability benefits offer a financial lifeline when people are struck by a serious medical condition that affects their ability to perform substantial gainful activity in the workforce on a sustained basis. Benefits are for medical conditions that are expected to last at least one year or to result in death. The Social Security and Supplemental Security Income (SSI) disability programs are the largest of several federal programs that provide assistance to people with disabilities. Our friends, family members, and neighbors, including wounded warriors and the chronically ill, rely on these vital programs:
Social Security Disability Insurance pays benefits to you and certain members of your family if you are "insured," meaning that you worked long enough and paid Social Security taxes.
Supplemental Security Income pays benefits based on financial need.
Your clients can learn more about Social Security disability benefits at: www.socialsecurity.gov/disability and SSI at www.socialsecurity.gov/ssi.