States are Restarting Medicaid and Children's Health Insurance Program Renewals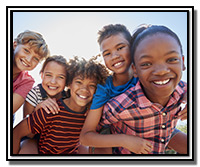 For the past three years, people on Medicaid or Children's Health Insurance Program (CHIP) were not required to renew their coverage due to the COVID-19 Public Health Emergency. This exception was referred to as the 'continuous enrollment condition'.
The continuous enrollment condition ended, so states have resumed eligibility reviews. To avoid a gap in coverage, people who have Medicaid or CHIP need to take action to renew their coverage.
Make sure their state has their current mailing address, phone number, email, or other contact information.
Check the mail for a letter about their Medicaid or CHIP coverage.
If received, complete and return the renewal form to their state right away to help avoid a gap in coverage.
Visit Medicaid.gov/renewals for more information or their state Medicaid office for help or to update their contact information.
We ask that you share this information with your clients to help raise awareness about renewing coverage.