In This Issue:
National Hearing Center Opens in Albuquerque
In Times Like These, Every Dollar Counts
Economic Recovery Act Notices Delivered, One-Time Payments Coming
Social Security Honored for Excellence
Social Security Builds a Greener Tomorrow
National Hearing Center Opens in Albuquerque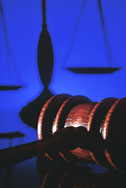 Social Security has opened a new, second National Hearing Center (NHC) in Albuquerque, N.M., which will help to reduce the backlog of disability hearings across the United States.
The NHC makes use of electronic video technology, allowing disability hearings to be held remotely throughout the country to reduce backlogs. To begin, the new NHC will hear disability cases for Kansas City, Mo. and Portland, Ore. — two of the most backlogged offices in the nation. Social Security's first NHC, located in Falls Church, Va., opened in December 2007, and has improved processing times in Atlanta, Ga., Cleveland, Ohio and Flint, Mich.
On April 15, Michael J. Astrue, Commissioner of Social Security, joined U.S. Senator Jeff Bingaman of New Mexico for a tour of the new facility.
To learn more, read the press release about the new NHC at www.socialsecurity.gov/pressoffice/pr/albuquerqueNHC-pr.htm.
In Times Like These, Every Dollar Counts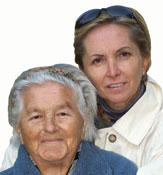 In times like these, it can be difficult for people with limited income to make ends meet. This Mother's Day, Social Security is encouraging people to consider doing something for their mothers, or any woman in their lives, that can really make a difference: apply for extra help with Medicare prescription drug costs.
The cost of medicine can be a burden on people with limited income and resources, but help is available through Social Security — extra help that pays part of Mom's monthly premiums, annual deductibles and prescription co-payments. The extra help could save Mom an average of $3,900 per year.
So encourage your clients to give an extra-special Mother's Day gift this year; tell them to tell Mom about the extra help available and then take the extra step to help her apply. After all, in times like these, every dollar counts. Learn more at http://www.socialsecurity.gov/prescriptionhelp/.
Economic Recovery Act Notices Delivered, One-Time Payments Coming

SSA has sent notices to people receiving Social Security and Supplemental Security Income letting them know about the special one-time economic recovery payments. The payments are a direct result of the American Recovery and Reinvestment Act of 2009.
A special, one-time payment of $250 will be made to more than 50 million beneficiaries beginning in early May 2009 and continuing throughout the month. No action is required to get the payment, which will be sent separately from the person's regular monthly payment. To help expedite processing, please ask your clients not to call about these special recovery payments unless not received by June 4.
Learn more about the one-time economic recovery payments, as well as what some people are planning to do with the extra cash, by visiting www.socialsecurity.gov/payment.
Social Security Honored for Excellence
Social Security recently was recognized for two prestigious awards — one for the online retirement application and Ready Retirement project, the other for excellence in citizen-centered service.
The agency received top honors from the General Services Administration for excellence in citizen-centered service, along with the Small Business Administration and the Centers for Disease Control and Prevention. In addition, Social Security was among the top 21 finalists for the Excellence.Gov award and one of the top five honorees for Excellence in Transparency.
Social Security's online services continue to receive outstanding customer satisfaction scores. The most recent American Customer Satisfaction score for the online retirement application was 91, which is the highest in the federal government, along with Social Security's Retirement Estimator — an online tool that allows people to get instant and accurate benefit estimates.

You can refer people to the online applications at www.socialsecurity.gov and tell them to select the "Retirement" and "Disability" buttons. Another useful web tool is the Retirement Estimator, located at www.socialsecurity.gov/estimator. The Retirement Estimator gives a quick and accurate estimate of future benefits, so users know what to expect when the time comes to retire.
Social Security Builds a Greener Tomorrow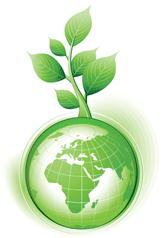 Social Security has pledged to celebrate Earth Day every day. As the agency renovates buildings, a commitment to "going green," conserving energy and reducing waste is the foundation of every blueprint.
For example, the eight-story Southeastern Program Service Center in Birmingham, Ala., boasts the largest green roof on any General Services Administration-leased building. The roof reduces the building's carbon footprint with oxygen-producing plants and vegetables. The building also features a raised floor system that provides better ventilation for improved air quality; a "natural light harvesting" system is designed to capture as much natural sunlight as possible; and accessible public transit allows more employees to use public transportation.
Other Social Security buildings across the nation sport solar lighting in parking lots, improved HVAC systems, chilled water system improvements and more.
Learn about these and other green improvements at www.socialsecurity.gov/pgm/greener.htm.
Baby Names "Due Date" Just Around the Corner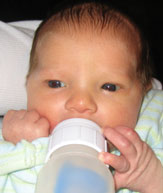 Every year around Mother's Day, Social Security delivers a special package in honor of the holiday — a list of the most popular baby names in the United States. This year's list, revealing the most popular baby names for 2008, will be available in the blink of a baby's eye — on Friday, May 8. So be sure to tell your clients to visit www.socialsecurity.gov on May 8 to celebrate Mother's Day a few days early.