Open Season Is Now for Medicare Prescription Drug Plans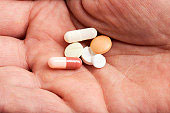 Open season for enrollment in the Medicare Part D prescription drug program is underway right now and continues until December 31. Newly eligible Medicare beneficiaries, and current beneficiaries who are considering changes to their Medicare Part D plan, should decide on their plan options now.
The Medicare Part D prescription drug program can help with the costs of medications. Joining a Medicare prescription drug plan is voluntary, and participants pay an additional monthly premium for the coverage.
While all Medicare beneficiaries can participate in the prescription drug program, some people with limited income and resources also are eligible for "Extra Help" to pay for monthly premiums, annual deductibles, and prescription co-payments. The extra help is worth an average of $3,900 per year.
Learn more at www.socialsecurity.gov/pgm/medicare.htm.