Upcoming Webinar about Applying Online for Disability Benefits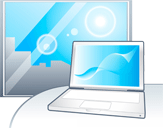 If you have clients who wish to apply for Social Security disability benefits, you don't want to miss the informative webinar, Applying Online for Disability Benefits. It will broadcast live at 2:00 p.m. on October 6, 2010.
We made a number of enhancements to our online disability application, making it easier and more convenient to complete online. The webinar will tell you about applying online for disability, cover changes that make the process even better than before, and answer your questions live.
During this webinar, we will highlight the new aspects of this online application and tell you about other Social Security disability initiatives currently underway to improve the services we provide to those with disabilities. After October 6, 2010, the webinar will be available on our website to view anytime.
RSVP for the webinar and tune in October 6, 2010, at 2:00 p.m. EST. The place to go is www.socialsecurity.gov/webinars.