Carolyn W. Colvin Sworn in as Deputy Commissioner of Social Security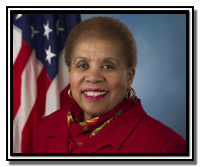 Earlier this month, Carolyn W. Colvin joined the agency as Deputy Commissioner for Social Security.
"Carolyn brings a wealth of expertise that will be extremely valuable as we face the dual challenges of ever increasing workloads and reducing current backlogs in an environment of fiscal austerity." said Michael J. Astrue, Commissioner of Social Security.
Nominated by President Obama and confirmed by the United States Senate, Ms. Colvin will serve as the principal deputy to the Commissioner, as well as the Secretary to the Social Security Board of Trustees. She previously worked at the agency, holding key executive positions. Social Security welcomes her back to the nation's largest independent Federal agency.
"I'm very excited to be back at Social Security," said Deputy Commissioner Colvin. "I look forward to working closely with Commissioner Astrue."
Learn more about Social Security's new Deputy Commissioner by reading the press release.
www.socialsecurity.gov/pressoffice/pr/carolyn-colvin-pr.html