FY 2013 Budget Request Is Lean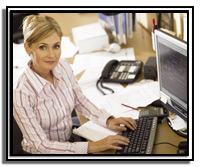 For fiscal year (FY) 2013, Social Security is requesting $11.76 billion for administrative expenses, a modest increase from 2012.
Despite receiving appropriations far below what the President requested in FY 2011 and FY 2012, we have achieved some remarkable results. For example, we have drastically reduced the time claimants wait for a hearing decision. In 2011, we cut the average wait below one year for the first time since 2003. Wait times were also down in field offices and on our 800-number. Through the hard work of our employees and technological advancements, we have increased employee productivity by an average of about 4 percent in each of the last five years.
To be clear, this budget request for FY 2013 is lean. Even if Congress provides this level of funding we will not be able to accomplish everything we would like for the American people. We have already curbed lower priority activities so we can continue to achieve our most important goals—eliminating the hearings backlog and focusing on program integrity work.
Learn more about the proposed budget and how we plan to use it effectively by reviewing the 2013 Budget Overview. www.socialsecurity.gov/budget.