Combating Fraud, Waste, and Abuse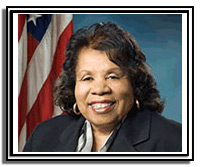 This week, Carolyn W. Colvin, Deputy Commissioner of Social Security, testified before Congress about our efforts to combat fraud, waste, and abuse.
"I am pleased to report that our hard-working, dedicated employees continue to improve our efforts to prevent, detect, and recover improper payments," said Deputy Commissioner Colvin. "As a result, the Social Security program is the most accurate in the Federal Government."
Social Security makes every effort to pay benefits to the right person in the right amount at the right time. Accordingly, one of our strategic goals is to preserve the public's trust in our programs.
Read a transcript of the testimony at www.socialsecurity.gov/legislation/testimony_012412.html.