Social Security, Kaiser Permanente Work Together for Faster Disability Decisions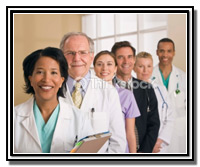 Kaiser Permanente, one of the nation's largest healthcare providers, has agreed to transmit its patients' complete medical records to Social Security electronically with the appropriate consent. As part of the disability determination process, the agency requests about 70,000 patient files from Kaiser Permanente each year, so this seamless new system will allow Social Security to make faster and more accurate disability decisions.
"In today's world, it makes no sense for us to chase down paper records on an individual basis," said Commissioner Astrue. "We are thrilled that Kaiser Permanente is now one of our key agents for change."
Over the last few years, Social Security had entered into similar agreements with several smaller providers to exchange medical records electronically over the Nationwide Health Information Network. The agreement with Kaiser Permanente marks the agency's first move into using health information technology on a large-scale basis.
More information on Social Security's use of health information technology is available at www.socialsecurity.gov/hit.