Subscribe to Social Security Update today and you'll always be in the know when it comes to Social Security news. All we need is your e-mail address.
Subscribe here.
Welcome to Our Hub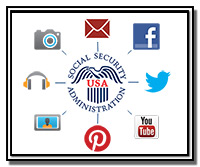 We're pleased to announce our new Social Media Hub at www.socialsecurity.gov/socialmedia. The hub will fill you in on how easy it is to sign up for free e-mails and texts that keep you informed when we update our web pages, as well as how you can connect with Social Security on Facebook, Twitter, YouTube, and Pinterest. You also can get information about our webinars, podcasts, and photoblog.
You can find the Social Media Hub and so much more directly off of our home page at www.socialsecurity.gov.
New Video on How Social Security Can Help with Retirement Planning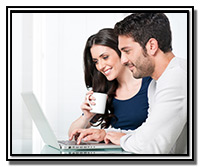 The latest video on our webinar page will be of great interest to people who are planning for their retirement — whether it is coming soon or in the distant future.
Understanding the role that Social Security plays in retirement planning is vital to a comfortable retirement. In addition, knowing the planning tools and other help that's available from Social Security makes planning so much easier.
The new video, "How Social Security Can Help You Plan for Retirement," is about half an hour. You and your clients can view it (as well as other great offerings) at www.socialsecurity.gov/webinars.
Third Anniversary of Affordable Health Care Act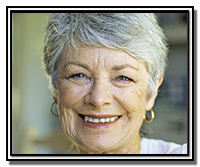 Many people who receive Social Security also get Medicare benefits. But retirees younger than age 65 and Social Security disability beneficiaries in the first 24 months they receive benefits are not eligible for Medicare.
For them and other people who need affordable health care, it's good to know about the Affordable Care Act (ACA). Even people who are covered by Medicare or other medical insurance can benefit from the ACA.
Tell your clients to take health care into their own hands by visiting www.healthcare.gov to learn more about the options available under the ACA.
You can also learn more about Medicare and how to qualify for Extra Help with prescription drug plan costs by visiting www.socialsecurity.gov/medicare.
Our Commitment to Plain Writing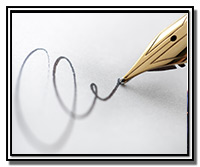 Social Security is committed to providing information in an easy-to-understand way. Whether you're reading this newsletter, one of the 240 million notices Social Security sends out each year, or one of our helpful publications, you should be able to understand what ordinarily may be complex subject matter.
The Plain Writing Act of 2010 requires federal agencies to communicate clearly in a way that "the public can understand and use."
We recognize the importance of communicating in a way that is clear and concise, and we will continue to improve written materials using plain writing standards. Learn more at our Plain Writing page — and let us know how we're doing — at www.socialsecurity.gov/plain-language.
You Still Have Time to Comment on Our Agency Strategic Plan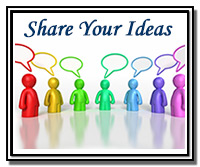 The Government Performance and Results Act requires federal agencies to develop and publish a new strategic plan at the beginning of each presidential term.
Carolyn W. Colvin, Acting Commissioner of Social Security, is leading the effort to deliver an Agency Strategic Plan outlining our goals and objectives for the next five years. The plan reaffirms our unwavering commitment to the public we serve.
"I believe our best plan will come from our collective thinking and imagination," said Colvin. "I look forward to hearing your ideas on how Social Security should look, operate, and serve the American public for the next five years and beyond."
We'd like to hear your thoughts. Let us know what our new plan should include; join the conversation at www.ssa-asp.ideascale.com.