July 2013
Status Report: Social Security Benefits for Same Sex Couples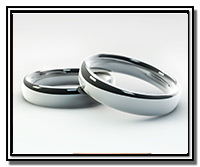 Last month, after the U.S. Supreme Court struck down the federal Defense of Marriage Act, President Obama stated, "I've directed the Attorney General to work with other members of my Cabinet to review all relevant federal statutes to ensure this decision, including its implications for Federal benefits and obligations, is implemented swiftly and smoothly."
Social Security is now working with the Department of Justice to determine how the court decision affects our programs and benefits. We encourage individuals who believe they may be eligible for Social Security benefits to apply now, in order to protect against the loss of any potential benefits.
We will process these claims and begin paying benefits to same sex couples as soon as we have finalized our instructions for claim development. You can see our press release on this topic at www.socialsecurity.gov/pressoffice/pr/doma-pr.html.
---
New WIPA Grant Application Process Set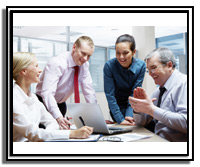 The Work Incentives Planning and Assistance (WIPA) program is a grant initiative established by Social Security in 2006. It provides information and guidance about work incentives to Social Security disability beneficiaries, which they can use to begin or increase their employment.
Funding for WIPA program grantees was temporarily halted last year, but is now being re-instituted.  Social Security's Office of Employment Support Programs will conduct teleconferences with WIPA grantees on August 1 and August 8 to go over a new clearance process for grant applications.  Each call will feature guest speakers and provide participants with helpful instructional materials. For more information about WIPA and other return to work programs, visit our website at www.socialsecurity.gov/work/WIPA.html.
---
Proof of Social Security Number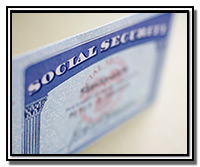 In most cases, you only need to apply for a replacement Social Security card if you need to show your card to a new employer.  Even then, you may only need a Social Security number printout to verify your number and not the actual card.  The printout will serve as proof of your Social Security number when you need to show it to state governments and social service agencies. If you don't need a new card and the printout will do, you can get your printout right away in your local Social Security office, without having to wait 10 to 15 days to get a replacement Social Security card by mail.
You still need to show us documents to prove your identity and U.S. citizenship or immigration status.  Encourage your clients to learn more about the Social Security number printout by visiting www.socialsecurity.gov/pubs and typing "printout" in the search box on the left side of the screen.
---
Still Need a Social Security Statement?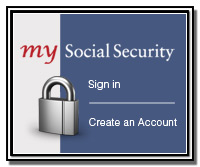 Social Security's popular new online service, my Social Security offers access to several important services for people who establish their online account.  Among them is the ability for people to view their own Social Security Statement online and print it, if desired, to share with a financial planner, for example.
If you or your client has tried unsuccessfully to create an online my Social Security account, and you still want to get your Statement, we have good news to share: If you fail the online authentication process, you can now request that we mail your Statement to you.  Visit www.socialsecurity.gov/myaccount to create your online account.  And if you are not successful creating your account, follow the links to get help and request your Statement.