Subscribe to Social Security Update today and you'll always be in the know when it comes to Social Security news. All we need is your e-mail address.
Subscribe here.
Social Security 101 on YouTube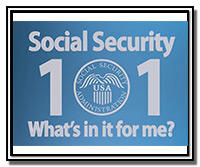 When summer ends, many people will attend college to take some 101 courses. But some of the most important lessons young people can learn about the future may come from our own Social Security 101 course, available on YouTube at www.youtube.com/socialsecurityonline.
In 17 minutes and 17 seconds, our instructors — real Social Security employees — will tell viewers how Social Security works, what Federal Insurance Contributions Act (FICA) is all about, and how to plan for a comfortable retirement by making easy steps now.
Tell your clients and anyone interested in Social Security to view Social Security 101: What's In It For Me? We may not be offering college credit, but we'll practically open the teacher's manual on how to ace Social Security credit. Enter our online classroom now at www.youtube.com/socialsecurityonline.
Spanish Mobile Website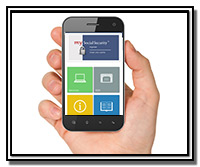 Social Security's exciting new mobile website is now available in Spanish, too! If you're on the run, away from your office computer and home laptop, there's a new way to access Social Security's Spanish website. Just visit www.segurosocial.gov on your tablet, smartphone, or any mobile device.
People visiting Social Security's Spanish website by smartphone (Android, Blackberry, iPhone, and Windows devices) will be redirected to the agency's new mobile-friendly site. There, visitors can access a mobile version of Social Security's website, including frequently asked questions, an interactive Social Security number decision tree to help people identify documents needed for a new or replacement Social Security card, and mobile publications, which they can read or listen to in both English and Spanish.
Many of the things you can do on our English mobile site are available in Spanish as well. Check it out today by keying into your mobile device www.segurosocial.gov.
Health Care Website Gets A New Look … And A New Focus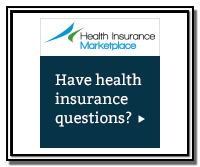 The government has kicked off the Health Insurance Marketplace education effort with a new, consumer-focused website at www.healthcare.gov and 24-hour consumer call center to help Americans prepare for open enrollment and ultimately sign up for private health insurance.
New tools make it easy for consumers to understand their choices and select the coverage that's best for them. Marketplace enrollment begins on October 1, 2013. Coverage in private insurance will begin as early as January 2014.

People who prefer to do business in Spanish can visit www.cuidadodesalud.gov. In addition to English and Spanish, the call center provides assistance in more than 150 languages through an interpretation and translation service.

Tell clients to take health care into their own hands at www.healthcare.gov or by calling 1-800-318-2596. The deaf or hard of hearing can call 1-855-889-4325.
Social Security Testifies Before Congress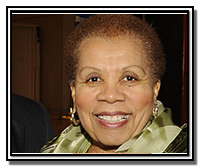 If you are interested in brushing up on Social Security testimonies given before the 113th Congress, now is a good time to go online and browse our Legislation and Congressional Affairs website. Just visit www.socialsecurity.gov/legislation and look for the icon of the file cabinet that reads "113th Congress Legislation and Testimony."
On the Legislation page, you can find transcripts to congressional testimony. Just this month, we added several transcripts.
For example, Acting Commissioner Carolyn W. Colvin testified on pending legislation to improve the processing of disability claims by the Department of Veteran Affairs (VA). "We place a high priority on the requests we receive from VA and work very hard on responding to them timely," said Colvin. "In fiscal year 2012, Social Security received nearly 33,000 requests for medical evidence from VA and we responded to those requests in less than a week."
Agency officials also provided congressional testimony this month on the agency's efforts to help beneficiaries with disabilities return to work and on the successful transition of the majority of Social Security and Supplemental Security Income benefits from paper checks to electronic payments.
Dig deeper into these and other congressional testimonies from Social Security at www.socialsecurity.gov/legislation.
If You Like Social Security, Please "Like" Social Security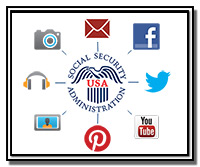 Did you know that Social Security is Social Media friendly? For example, our Facebook page is a great place to refer clients and anyone who has an interest in Social Security. We regularly post to the page, so you'll get short, sweet bits of useful news and information.
We encourage you to "like" our page, and tell your clients to do the same!
Our Facebook page is just one of the useful and engaging features you'll find at our Social Media Hub. The hub will fill you in on how you can easily sign up to receive free emails and texts that keep you informed when our webpages are updated, and how you can connect with Social Security on Facebook, Twitter, YouTube, and Pinterest. You also can link to our webinars, podcasts, and our Photoblog.
Visit our Social Media Hub at www.socialsecurity.gov/socialmedia.