Subscribe to Social Security Update today and you'll always be in the know when it comes to Social Security news. All we need is your e-mail address.
Subscribe here.
Social Security Goes Mobile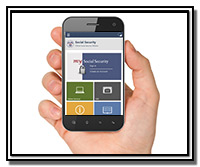 You're on the run, between meetings, and you need a quick answer to a Social Security question. Your computer's at the office and your laptop's at home. Where do you turn? To our new mobile website!
People visiting www.socialsecurity.gov by smartphone (Android, Blackberry, iPhone, and Windows devices) are redirected to the agency's new mobile-friendly site. There, visitors can access a mobile-friendly version of Social Security's frequently asked questions, an interactive guide to help people identify documents needed for a new or replacement Social Security card, and publications that they can easily read or listen to in both English and Spanish.
In addition, visitors to the new mobile site can learn how to create a personal my Social Security account to instantly get an online Social Security Statement or a benefit verification letter, learn more about Social Security's award-winning online services, and connect with Social Security on Facebook, Twitter, YouTube, and Pinterest.
Direct your smartphone to www.socialsecurity.gov.
Jacob and Sophia Take the Top Again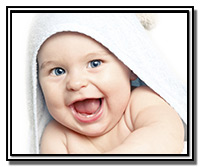 Did you hear the news? On Mother's Day weekend we released the annual list of America's most popular baby names. And, guess what? Jacob and Sophia are repeat champions as America's most popular baby names for 2012. This is the 14th year in a row that Jacob tops the list for boys and the second year for Sophia. There is a new couple in the top 10 this year — Elizabeth and Liam replace Chloe and Daniel. Elizabeth has been here before, but this is the first time Liam breaks into the top 10.
Social Security started compiling baby name lists in 1997, and the agency's website offers lists of the most popular baby names for each year since 1880. Social Security is America's source for most popular baby names because parents supply this information to the agency when applying for a child's Social Security number when the baby is born. Find out more, and look for your favorite name, at www.socialsecurity.gov/babynames.
Social Security Card or Printout?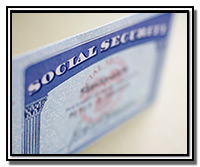 When it comes to someone's Social Security card and number, in most cases the card is the number — that is, a person who knows his or her number usually doesn't really need the card.
However, that isn't always the case. There are times when a client may need to show a third party proof of his or her Social Security number. In such a case, that doesn't mean the person needs a replacement Social Security card; a Social Security number "printout" should do the trick.
The printout serves as proof of a person's number for most third parties. Clients can get a printout in a Social Security office on the spot, so there's no wait for the new card to arrive in the mail.
The documents we need to see are the same for a card or printout. To obtain either one, we need to see proof of identity, age, and U.S. citizenship or lawful immigration status. Find out exactly what we need for a specific client by visiting the guide at www.socialsecurity.gov/ssnumber/ss5doc.htm.
To learn more about the Social Security card and number (as well as the printout), visit www.socialsecurity.gov/ssnumber.
We're Accountable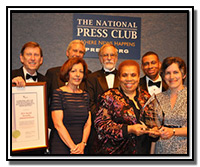 For the 15th year in a row, Social Security has the honor of winning the prestigious Certificate of Excellence in Accountability Reporting from the Association of Government Accountants (AGA).
"The Certificate of Excellence recognizes outstanding accountability reporting and is the highest form of recognition in federal government management reporting," said Relmond P. Van Daniker, Executive Director of AGA.
The award was presented at the National Press Club in Washington, D.C., on May 22.
You can read our 2012 Performance and Accountability Report (as well as the previous 14 award-winning reports) at www.socialsecurity.gov/finance.
Social Security Helps Veterans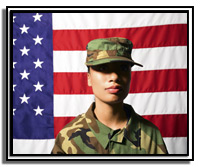 Few government agencies touch as many people as Social Security. The programs we administer provide a safety net for millions of Americans, including our brave veterans. We are proud of our initiatives to help wounded warriors, our efforts to reach out to active service members and veterans, and our programs to hire and retain veterans. A new initiative allows Social Security to help the Department of Veterans Affairs (VA).
The VA has a disability process that is separate from Social Security. To process applications, VA requests medical records from us. We place a high priority on these requests. In fiscal year 2012, we received nearly 33,000 such requests from VA and, in most cases, we responded in less than a week. We expedite Agent Orange and homeless veterans' cases, sending records for such cases in an average of two days or less. We also have designated staff to serve as VA liaisons to ensure we expedite all requests for medical records.
Our partnership with VA is effective. Working together, we provide better service to our wounded warriors and veterans. If you serve wounded warriors or veterans or are one, please visit www.socialsecurity.gov/woundedwarriors.