November 2013
Beneficiaries Celebrate the New Year with a COLA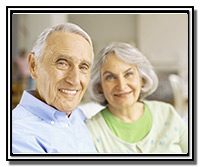 Many people ring in the new year with champagne. People who receive Social Security or Supplemental Security Income (SSI) get to ring it in with a COLA. For 2014, more than 60 million Americans will get a 1.5 percent cost-of-living adjustment (COLA) in their monthly benefit payments.
The 1.5 percent increase begins with benefits for more than 57 million Social Security beneficiaries in January 2014, and payments to more than eight million SSI recipients in late December 2013.
Some other changes that take effect in January of each year are based on the increase in average wages. For example, the maximum amount of earnings subject to the Social Security payroll tax will increase to $117,000, up from $113,700. Of the estimated 165 million workers who will pay Social Security taxes in 2014, about 10 million will pay higher taxes as a result.
Learn more by reading the press release at www.socialsecurity.gov/pressoffice/pr/2014cola-pr.html.
---
Social Security Gets Straight A's for Plain Language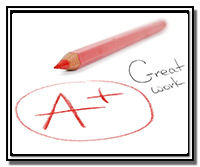 Government isn't always known for clear and easy-to-read writing. Government writing can often be complicated and difficult to understand—unless, that is, you're reading something from Social Security.
As you may have learned through recent news accounts, Social Security is at the head of the class when it comes to clear, well-written communications. In fact, Social Security is the only federal agency that got straight A's on the 2013 Plain Writing Report Card and the only one to get an A in plain writing.
The Center for Plain Language grades federal agencies each year in two subject areas: Plain Writing and Compliance with the Plain Writing Act of 2010.
See the report card for yourself at http://centerforplainlanguage.org/resources/plain-writing-laws/plain-language-report-card.
---
Keep in Mind our Holiday Hours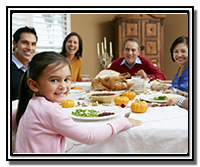 If you or someone you know needs do business with Social Security during the holiday season, be sure to let them know that our offices will be closed to the public on the day after Thanksgiving (November 29) as well as on December 25 and January 1 (Christmas Day and New Year's Day).
In addition, anyone calling or visiting a Social Security office between December 26 and New Year's Eve might experience longer wait times than usual because of the holidays.
However, our online services are available every day — even on holidays. Visit www.socialsecurity.gov to complete a number of transactions, such as getting a Social Security Statement; applying for retirement, disability or spouse's benefits; checking the status of pending applications; getting instant, personalized estimates of future benefits with the Retirement Estimator; requesting a replacement Medicare card; or applying for Extra Help with Medicare prescription drug plan costs.
Find a list of online services and hours of operation at www.socialsecurity.gov/onlineservices.
---
Get Benefit Verification Online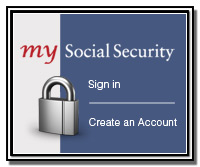 This time of year, a lot of people need proof of their income. People can use their cost-of-living adjustment notice or their SSA-1099 to verify their benefit income. But if they have lost their documentation and need proof of income, it's easy to get a benefit verification letter at our website.
This letter is sometimes called a "budget letter," a "benefits letter," a "proof of income letter" or a "proof of award letter."
A benefit verification letter can be used to prove income or benefits if someone is applying for a loan or mortgage, needs housing assistance or other state or local benefits, or needs to prove retirement or disability status, Medicare health insurance coverage or age to a third party.
Someone can instantly obtain and print their benefit verification letter by taking a few minutes to create  an online my Social Security at www.socialsecurity.gov/myaccount.
---
Congressional Testimony about Disability Appeals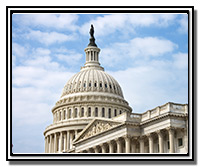 Last week, Glenn Sklar, Deputy Commissioner for Disability Adjudication and Review, testified before Congress about Social Security's efforts to improve the management of the disability appeals process.
"Over 50 years ago, Congress created the disability program to help some of our most vulnerable citizens," Sklar said. "We thank you for your interest in helping us improve our service and ensure ongoing confidence in our programs. We also ask for your support for the President's budget request, which will provide us with funding to continue to improve our hearings process, to improve the integrity of our disability programs, and to reduce improper payments. With past support from Congress, we have made progress in both the administrative and program integrity arenas, and we all benefit if that progress is not lost."
Read the full testimony at www.socialsecurity.gov/legislation/testimony_111913.html.
---