October 2013
Federal Government Shutdown Ends; Social Security Back to Full Operational Status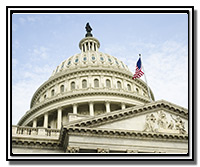 Sadly, the recent sixteen-day Federal government shutdown led to economic hardship and uncertainty for the American public we serve and our own employees. During the shutdown, brought about by a lapse in budget authority, the law allowed us to continue to provide its critically important services that involved the payment of monthly benefits. However, we were not permitted by law to perform other important work like the processing of new and replacement Social Security Numbers.
We sincerely apologize for any inconvenience and unnecessary stress that the shutdown caused program applicants, beneficiaries, and the myriad of others who needed our services. We are working as quickly as possible to make up for the lost time.
Along with the resolve of our customers, the strength and determination our employees exhibited during the shutdown was nothing short of heroic. Once again, on behalf of the American, public employees demonstrated what it means to serve selflessly. Acting Commissioner Colvin, in a note to staff echoed President Obama, "Thank you, again, for your service, your sacrifice, and everything you do every day for this country we love so much."
We are again operating normally and we remain steadfast in our determination to provide outstanding public service.
---
Hispanic Heritage Month Observed Sept. 15 – Oct. 15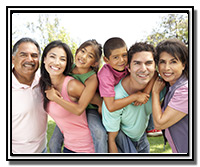 Just recently from September 15 to October 15, we celebrated National Hispanic Heritage Month. According to the most recent Census, 50.5 million people, or 16 percent of the population, are of Hispanic or Latino origin. President Obama said that "Whether our ancestors crossed the Atlantic in 1790 or the Rio Grande in 1970, Americans are bound by a set of common values. As we celebrate the unique influences of Hispanic cultures during National Hispanic Heritage Month, let us also rededicate ourselves to realizing our shared aspirations."
Approximately 15 percent of our nearly 68,000 employees are Hispanic or Latino. And nearly all of our public services are designed to accommodate the needs of Spanish-speaking individuals. Our agency's Spanish-language website, Seguro Social, Información en Español, is our gateway to all Spanish-language services. It can be found at www.segurosocial.gov.
Our redesigned website and mobile-friendly website lets visitor learn all about our programs and online services, and view more than 100 Spanish public information pamphlets, leaflets, and fact sheets. But that's not all our website has to offer people who prefer Spanish when conducting Social Security business.
Computer and tablet users can do even more, such as visit the Spanish-language Retirement Estimator located at www.segurosocial.gov/calculador. The Retirement Estimator allows visitors to receive an instant, personalized estimate of future retirement benefits. And when ready to retire, people can apply online for retirement benefits … all in Spanish … and in as little as 15 minutes.
---
Veterans Day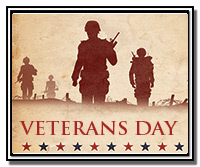 Veterans Day will be observed on November 11, 2013. This year, as in past years, we encourage American employers to help U.S. service personnel successfully transition from military to civilian life. We support veterans in a variety of ways.
Through our Wounded Warrior Program, we wholeheartedly support this goal. A strong part of the commitment is providing military service members with expedited processing of disability claims, and is available for any military service member who became disabled during active duty on or after October 1, 2001, regardless of where the disability occurs. You can learn more how this program helps veterans and their families at www.socialsecurity.gov/woundedwarriors/.
With about one-third of our newly hired employees being veterans, many of whom are disabled; we continue to demonstrate its serious commitment to helping veterans.
This year we chartered a Veterans and Military Affairs Advisory Council. This group supports and recognizes the contributions made by those employees who serve in the military and by their families, as well as the contributions made by those Veterans and families in the community. The group also serves as an advisory body to the Acting Commissioner, agency executives, and managers on timely and critical veteran issues.
Please join us in taking time to thank veterans for their service to this Nation on this Veterans Day observance.
---
Don't Be Frightened to Apply Online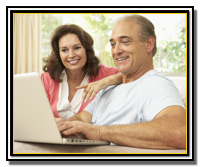 Halloween is a time when we like to scare ourselves by visiting haunted houses and watching old horror films. The common denominator of these "frights" is that they usually have an element of fear of the unknown.
And that is why some people are still a little frightened about doing business online. When it comes to Social Security, however, there is nothing to be spooked about. It is both easy and safe to do business at www.socialsecurity.gov. You can:
Apply for retirement, disability, or Medicare benefits;
Find out what benefits you might be eligible to receive;
Setup a my Social Security account so you can access and update your information anytime;
Apply for Extra Help with your Medicare prescription drug costs;
Estimate your future benefits;
Appeal an unfavorable decision on a disability claim;
If you already receive benefits, change your address or direct deposit information; and
Report employee wages.
You also can find forms, publications, answers to frequently asked questions, Social Security news, and much more at www.socialsecurity.gov.