September 2013
The Health Insurance Marketplace Goes Live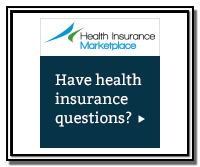 The time has finally arrived! On October 1, Americans can begin signing up for health care coverage under the Affordable Care Act. What does this mean for Americans? More Americans now qualify to get medical coverage that fits their needs and budget.
What does this mean for people also receiving Medicare? If you or someone you know receives Medicare coverage, we have good news: the Affordable Care Act will have no effect on Medicare benefits. Medicare is not part of the Health Insurance Marketplace, so if you are a Medicare beneficiary, you do not have to replace your Medicare coverage with Marketplace coverage.
If you don't have Medicare and you need health insurance or know someone who does, learn more at the Health Insurance Marketplace at www.healthcare.gov or call toll-free 1-800-318-2596 (TTY 1-855-889-4325).
---
Preparing for a Federal Government Shutdown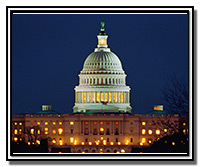 The Social Security Administration, along with every federal government agency, has been preparing for a possible government shutdown effective October 1st. With less than 24 hours remaining to avert a government shutdown, we remain hopeful that Congress will pass a resolution so we may continue delivering the full scope of our services to the American public. However, we must take careful and prudent steps to prepare for a potential government shutdown, including informing the public about the limited services they can expect us to provide.
So how does an agency of our size keep the American public advised of our shutdown plans? In addition to the Agency Shutdown Contingency Plan we published online, we posted messages to our official Facebook and Twitter channels, and updated our online Frequently Asked Questions.
We have also developed a web page at www.socialsecurity.gov/shutdown/ with important information about the limited services we will continue to provide in the event of a shutdown.
---
Report Wages By Mail, Office Visit, Telephone, or Mobile Device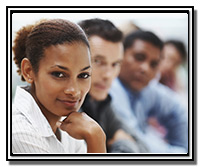 For people who get Supplemental Security Income (SSI), it's important to get paid the right amount. This is especially true for people who have income from work. If you or someone you know gets SSI and works, it is not only essential that you report your wages to Social Security — it's the law.
Because SSI is a needs-based program, we base the payment amount, in part, on other income earned. Generally, the more income earned, the less the SSI payment will be.
You can report your wages by visiting, calling, or writing your local Social Security office. You should ask about your options to use the automated toll-free SSI Telephone Wage Reporting Service — or the new SSI Mobile Wage Reporting Smartphone app. Both are free!
If you want to report wages using our telephone service or Smartphone app, please contact your local Social Security office and speak to one of our representatives so they can see whether you qualify and sign you up.
Regardless of how you choose to report your wages, you can request to receive a monthly wage reporting reminder by email or text message. Just visit www.socialsecurity.gov/ssiwagereporting.
---
Congressional Testimony Addresses Disability Fraud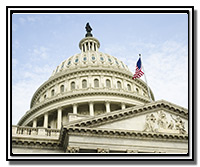 This month, Beatrice Disman, Regional Commissioner for the New York region, testified before Congress about how alert Social Security employees recognized a sophisticated conspiracy being carried out in Puerto Rico to commit fraud against the disability program. The agency employees referred the case to law enforcement officials and, following an extensive investigation, dozens of individuals and medical providers were brought to justice.
The testimony discusses the criminal activity, how it was stopped, and the steps we take to stamp out fraud, waste, and abuse.
"This criminal behavior is unconscionable." Disman said. "It is incumbent upon Congress to meet its responsibility to the taxpayer by adequately funding both our stewardship and service efforts so that only those who truly need us receive the help they deserve. We need your support to keep the disability program strong."
Read the full testimony at www.socialsecurity.gov/legislation/testimony_091913.html.
---
Miss the Classroom? Continue Your Education with a Webinar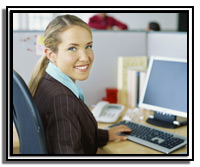 By this time, most schools and universities have begun their academic years and students have hit the books. Do you miss that back-to-school feeling? Then hit our online classrooms by experiencing one of our many webinars.
Social Security's webinars can educate you on a number of topics — from work incentives to representative payees. But, as in college, it's always good to begin with the basic 101 courses. So you may want to check out Social Security 101: What's in it for me? Or How Social Security Can Help You Plan for Retirement.
Find these and all of our educational webinars at www.socialsecurity.gov/webinars.