February 2014
Congressional Testimony Addresses Anti-Fraud Efforts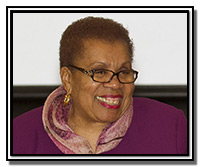 On February 26, 2014, Carolyn W. Colvin, Acting Commissioner of Social Security, testified before Congress about Social Security's ongoing anti-fraud efforts and our partnership with the Office of the Inspector General to root out disability fraud. In stressing the agency's ongoing commitment to combatting fraud, the Acting Commissioner reinforced that while there is a low level of fraud in our disability programs—less than 1 percent—no amount of fraud is tolerable.
"We are committed to preserving the public's trust in our programs," Colvin said. "We have no tolerance for fraud, and I reiterate to those who would defraud Social Security: We will find you; we will prosecute you; we will seek the maximum punishment allowable under the law; and we will fight to restore the money you've stolen to the American people. We have expended significant resources in our anti-fraud efforts and in support of the Inspector General, who is responsible for "provid[ing] leadership and coordination ... to prevent and detect fraud and abuse."
Read the full testimony at www.socialsecurity.gov/legislation/testimony_022614.html.
---
Affordable Care Act Enrollment Deadline Approaches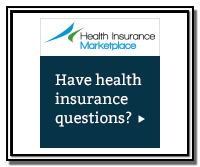 Affordable health care is available to all Americans thanks to the Affordable Care Act. However, the open enrollment deadline for 2014 is March 31, 2014. (For those who want coverage to begin by April 1, 2014 the deadline is March 15, 2014.)
If you miss the March 31, 2014 open enrollment deadline for coverage in 2014, you may not be able to enroll in a health insurance plan through the marketplace until the next open enrollment period. There are exceptions if you qualify for a special enrollment period by having a "life event," such as marriage, addition of a new child in the family, loss of other health coverage or moving to a new area.
Anyone who doesn't have qualifying health coverage for three months or more out of the year could owe a penalty.  But if you enroll by March 31, 2014, you won't have to pay the penalty, even if you were uninsured for the entire year before your coverage starts.
Learn more about the options and get health coverage at www.healthcare.gov.
---
Faster Benefit Decisions for Veterans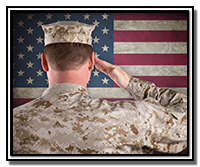 This month brought great news for veterans: beginning March 17, 2014, a new expedited disability process. Carolyn W. Colvin, Acting Commissioner of Social Security, along with Congressman John Sarbanes (D-MD) unveiled a new initiative to expedite disability applications from veterans with a Department of Veterans Affairs (VA) disability compensation rating of 100 percent Permanent and Total (P&T). Under the new process, Social Security will treat these veterans' applications as high priority and issue expedited decisions, similar to the way the agency currently handles disability claims from wounded warriors.
"Our veterans have sacrificed so much for our country and it is only right that we ensure they have timely access to the disability benefits they may be eligible for and deserve," said Acting Commissioner Colvin.
Learn more by reading the press release on the subject at www.socialsecurity.gov/pressoffice/pr/2014/expedited-dib-process-pr.html.
---
SSI for Same-Sex Married Couples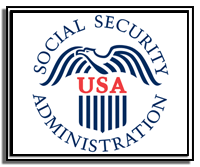 Social Security published new instructions that allow us to process some Supplemental Security Income (SSI) applications by people in same-sex marriages. These instructions come in response to last year's Supreme Court decision in U.S. v. Windsor, which found Section 3 of the Defense of Marriage Act unconstitutional.
As with previous same-sex marriage policies, we worked closely with the Department of Justice," said Acting Commissioner Colvin. "With the release of these instructions, we continue our commitment to treating all Americans fairly, with dignity and respect.
If a person believes he or she may be entitled to or eligible for benefits, they are encouraged to apply now. Learn more at www.socialsecurity.gov/same-sexcouples.
---
SSI Turns 40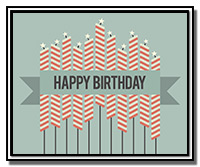 Forty years ago, Social Security began making Supplemental Security Income (SSI) payments to people who are blind, disabled or over age 65 and have limited income and resources.  SSI is a Federal income supplement program funded by general tax revenues (not Social Security taxes).  Designed to help aged, blind and disabled people with little or no income, it provides cash to meet basic needs for food shelter and clothing.
When SSI started in 1974, approximately 3.2 million people received benefit payments. By the end of that same year, that number had risen to almost 4 million. Today, there are more than 8 million recipients.
Inflation, of course, has increased dramatically over the past 40 years, and so have the basic SSI payment amounts. In January 1974, a person was eligible for up to $140 per month in SSI benefits. Today, the basic federal payment amount is $721 a month.
Learn more about SSI today at www.socialsecurity.gov/ssi.