January 2014
Compassionate Allowances Program Opens Arms to 25 New Conditions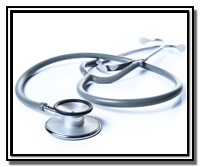 This month, Carolyn W. Colvin, Acting Commissioner of Social Security, announced 25 new Compassionate Allowances conditions, including a dozen cancers. This brings the total number of conditions to 225.
The Compassionate Allowances program expedites disability decisions for Americans with the most serious disabilities to ensure that they receive their benefit decisions within days instead of months or years. To date, almost 200,000 people with severe disabilities have been approved through this fast-track disability process.
"We are dedicated to providing vulnerable Americans with faster access to disability benefits through our Compassionate Allowances program," said Acting Commissioner Colvin. "Social Security disability benefits are a vital lifeline for individuals who are facing severe diseases and we must ensure that they receive the benefits they rightly deserve."
Learn more by reading the press release, where you'll find a list of the new Compassionate Allowances conditions.  www.socialsecurity.gov/pressoffice/pr/compassionate-allowances-0114-pr.html
For more information on the Compassionate Allowances program, including a full list of conditions, please visit www.socialsecurity.gov/compassionateallowances.
---
Small Businesses Can Use BSO at Tax Time or Any Time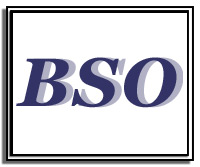 Business Services Online (BSO) is a suite of online services that allows organizations, businesses and authorized individuals to conduct business with Social Security. Once registered, users may request, activate and access a number of services and functions.
For example, employers and businesses can do everything from submitting wage reports and printing employee W-2s to verifying Social Security numbers and completing updated business taxpayer information forms—all right over the Internet. These online services can be especially beneficial for small businesses, so we encourage them to visit our website.
Learn more about the business services available online at www.socialsecurity.gov/bso.
---
We Help the Disabled by Fighting Fraud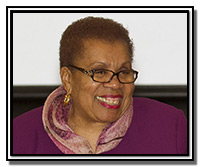 Earlier this month, Acting Commissioner Colvin testified before Congress about Social Security's efforts to help the disabled and to fight fraud.
"Throughout my career, I have met people from all walks of life who struggle to cope with severe disabilities. They are the true face of disability in this country," said Acting Commissioner Colvin. In her testimony, she sent a clear message to those who would defraud Social Security. "We will find you; we will prosecute you; we will seek the maximum punishment allowable under the law; and we will fight to restore the money you've stolen to the American people."
Read Acting Commissioner Colvin's full testimony before Congress to learn more about what the agency is doing to fight fraud. www.socialsecurity.gov/legislation/testimony_011614.html
---
Completing Disability Applications is Easier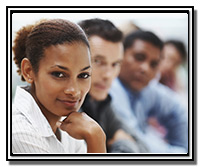 Have you heard about the latest marriage? To make it even easier and more convenient for people to apply online for disability benefits, we have joined the Social Security disability benefits application and the adult disability report in electronic matrimony. It used to be that you had to complete two documents, both an online benefit application and an online adult disability report. The new streamlined process puts it all in one place, so all you need to complete is the one application.
Note that the disability application is for Social Security disability benefits only. We do not have an online application for Supplemental Security Income (SSI) benefits. Learn more about applying for SSI benefits at www.socialsecurity.gov/pgm/ssi.htm.
Say "yes" to the new streamlined disability application at www.socialsecurity.gov/applyfordisability.
---
Help Us Improve Our Open Government Plan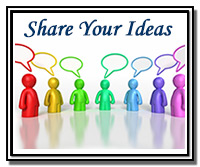 We're revising our Open Government Plan and we'd like your input. Social Security established the Office of Open Government to develop and implement a plan outlining the agency's open government goals, objectives and supporting activities. We developed and published two plans (June 2010 and September 2012) based on input from the public, our employees, open government advocates and other stakeholders. Now is a good time to reflect on our current plan (available at www.socialsecurity.gov/open/story-2012-04-09-open-government-plan2.html), and our accomplishments (which you can review at www.socialsecurity.gov/open/plan-progress-2012.html).

We want to focus on our continuing efforts toward transparency, public participation in the policies and decisions of the agency, and collaboration with such individuals as employees, partners, advocates and the people we serve. We need your ideas about the actions that the agency should take to build greater transparency, participation and collaboration into our processes. We will be meeting with employees, partners, and advocates in the coming months. In addition to those meetings, we invite you to share your ideas and respond to ideas shared by others at our online collaboration site. You can find it at http://ssa2.ideascale.com/. If you prefer, e-mail your ideas to us at open.government@ssa.gov. We look forward to incorporating your ideas and feedback.