March 2014
President's Budget Request Increases Funding for Program Integrity and Service Modernization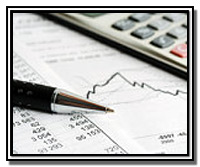 President Obama's fiscal year (FY) 2015 budget request allots $12.024 billion for Social Security's administrative expenses. This amount replaces some of the cuts due to sequestration and allows the agency to build on its successes.
"With the requested FY 2015 funding level, we will be able to continue to increase our cost-effective program integrity work and enhance our vigorous fraud prevention efforts, improve our service to the American public, and modernize our service delivery," said Carolyn W. Colvin, Acting Commissioner of Social Security.
The Acting Commissioner noted that Social Security has lost more than 12 percent of its workforce—11,000 employees--since 2011, but the proposed budget supports service modernization efforts that will help the agency do its job. "By investing in efforts such as implementing more online services, we can become more efficient and more responsive to the public, saving both time and money," Colvin said.
Most of the increase in our FY 2015 budget is for program integrity work, including doubling the number of Continuing Disability Reviews (CDR) we complete compared to FY 2013. CDRs are periodic reevaluations of medical eligibility factors for disability recipients and save the agency billions of dollars each year. We estimate that our FY 2015 program integrity investments will save $9 in program savings for every $1 spent on CDRs, including Medicare and Medicaid savings.
With millions of Americans counting on Social Security at the most critical points in their lives, Acting Commissioner Colvin made clear that, "It is critical that Congress enacts President Obama's budget proposal in a timely manner."
Learn more by reading Acting Commissioner Colvin's statement at www.socialsecurity.gov/pressoffice/pr/2014/acoss-budget-statement-pr.html.
---
Veterans with 100 Percent Permanent and Total Rating on Fast Track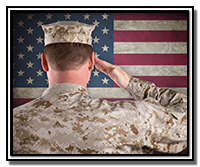 Social Security launched a new disability process to expedite disability claims filed by veterans with a Department of Veterans Affairs (VA) disability compensation rating of 100 percent permanent & total. Under the new process, Social Security will treat these veterans' applications as high priority and issue expedited decisions, similar to the way the agency currently handles disability claims from Wounded Warriors.
"We have reached another milestone for those who have sacrificed so much for our country and this process ensures they will get the benefits they need quickly," said Acting Commissioner Colvin. "While we can never fully repay them for their sacrifices, we can be sure we provide them with the quality of service that they deserve. This initiative is truly a lifeline for those who need it most."
Read our recent press release at www.socialsecurity.gov/pressoffice/pr/2014/expedited-dib-process2-pr.html.
Learn more about this service at www.socialsecurity.gov/pgm/disability-pt.htm.
---
We Are Committed to Providing Service to Everyone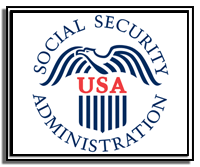 Social Security is pleased to introduce our new Center for Section 504 Compliance. The 504 Center provides guidance to Social Security offices to ensure our customers with disabilities can conduct business with us in a way that is convenient for them.
Section 504 of the Rehabilitation Act of 1973 prohibits federal agencies and programs that receive federal funding from discriminating against people with disabilities.
We seek to provide world-class service for everyone we serve. We have a long-standing commitment to ensure that members of the public with disabilities have full access to our programs and services.
The 504 Center's toll-free number is 1-844-881-9061. The business hours are Monday through Friday from 8:00 a.m. to 4:00 p.m. Eastern Time (except federal holidays).
Learn more at www.socialsecurity.gov/accessibility/504_overview.html.
---
Affordable Care Act Enrollment Deadline Approaches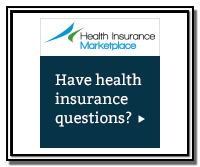 Affordable health care is available to all Americans, thanks to the Affordable Care Act. However, the open enrollment deadline for 2014 is March 31, 2014. We encourage individuals to act now to provide peace of mind for themselves and their families and, at the same time, save money on quality health care coverage.
Learn more about the options and get health coverage at www.healthcare.gov.
---
New Agency Strategic Plan Published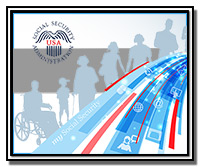 Social Security has published its Agency Strategic Plan for FYs 2014 to 2018, and it is an open book for you to read. We established five strategic goals for the coming years: deliver innovative, quality services; strengthen the integrity of our programs; serve the public through a stronger, more responsive disability program; build a model workforce to deliver quality service; and ensure reliable, secure, and efficient information technology services.
Learn more about our agency plan, our goals, and the steps we will take to meet them at www.socialsecurity.gov/asp.
---
Celebrating Women Like Frances Perkins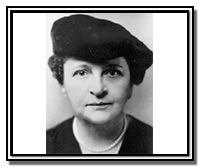 Women's History Month highlights the contributions of women to history and society. We'd like to recognize the contributions of a woman who is very special to Social Security and all Americans touched by it—Frances Perkins.
When she became Secretary of Labor in March 1933, Frances Perkins was the first woman cabinet member—a position she held until June 1945. She was trained as a teacher, lectured at universities throughout her lifetime and was a published author.
As Chairman of the Committee on Economic Security, established by President Franklin D. Roosevelt in 1934, Perkins recommended unemployment insurance and old-age insurance. She was instrumental in ensuring Social Security was signed into law.
"Social Security is so firmly embedded in the American psychology today that no politician, no political party, no political group could possibly destroy this Act and still maintain our democratic system," Perkins said. "It is safe forever, and for the everlasting benefit of the people of the United States."
Join us in celebrating Women's History Month and this extraordinary woman by reading more about Frances Perkins at www.socialsecurity.gov/history/fpbiossa.html.