Interdisciplinary Training for those who Serve Vulnerable Adults and Seniors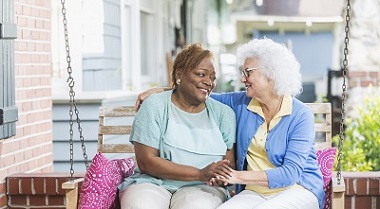 The Social Security Administration (SSA) is pleased to present this Representative Payee Interdisciplinary Training series.  It includes useful modules to educate individuals and organizations about the roles and responsibilities of serving as a representative payee, elder abuse and financial exploitation, effective ways to monitor and safely conduct business with the banking community, and ways to recognize the changes in decisional capacity among vulnerable adults and seniors.
Although SSA initially developed this training to ensure that representative payees have key information that will assist them with serving our customers, we soon recognized that this training would be beneficial to all who work with or assist the most vulnerable. It is our hope that this training will provide further insight, broaden community awareness, educate members of the public, and provide key resources related to the growing incidence of elder abuse, neglect and financial exploitation.
SSA collaborated with the following partners to develop this training series:
Administration on Aging within the Administration for Community Living
Consumer Protection Financial Protection Bureau
Senior Corps programs which are funded by the Corporation for National and Community Service
Anne Arundel County Department of Social Services
City of Chicago Department of Family & Support Services
Wells Fargo and its Financial Education Program Hands On Banking
National Adult Protective Services Association
Rush University Medical Center
Training Videos
NOTE: The mention of non-Social Security products or services in these videos do not constitute an endorsement by Social Security or any of its employees.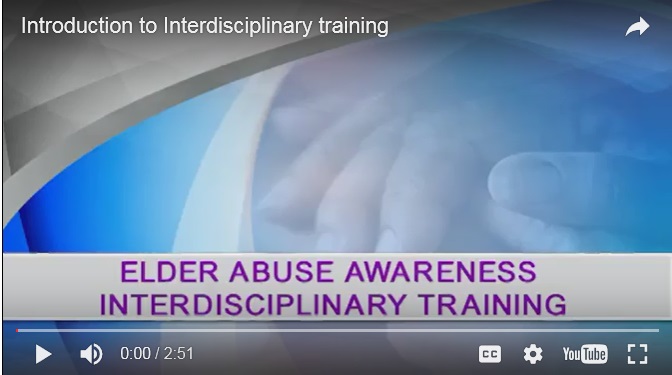 Interdisciplinary Training Introduction (2:52)
This training series is designed to provide you with key information for serving as an SSA representative payee. It also provides you with useful resources for protecting vulnerable adults and seniors from financial exploitation, neglect, and abuse.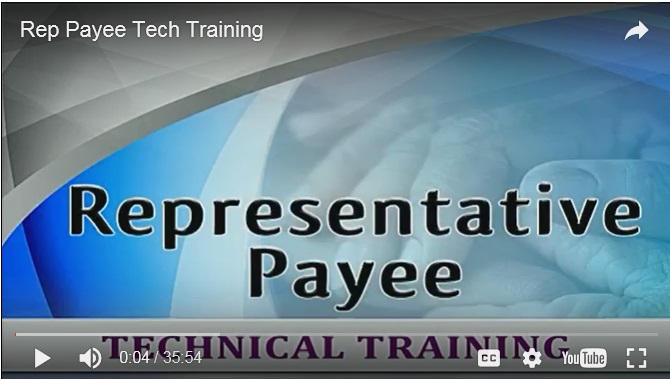 Representative Payee Technical Training (35:55)
This training describes the different programs administered by SSA and explains the Representative Payee Program policies. It introduces individuals who are interested in becoming representative payees to their roles, duties, and responsibilities when serving in such a capacity.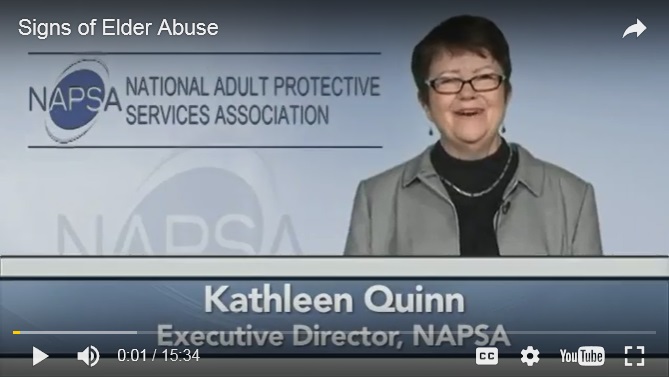 Recognizing the Signs of Abuse and Financial Exploitation (15:35)
This training provides vital information for protecting vulnerable adults and seniors from abuse, neglect, financial exploitation, while also raising awareness about the signs of maltreatment.  It will assist those who provide services with recognizing, reporting, and responding to the needs this population, thereby, preventing incidence of abuse and exploitation whenever possible.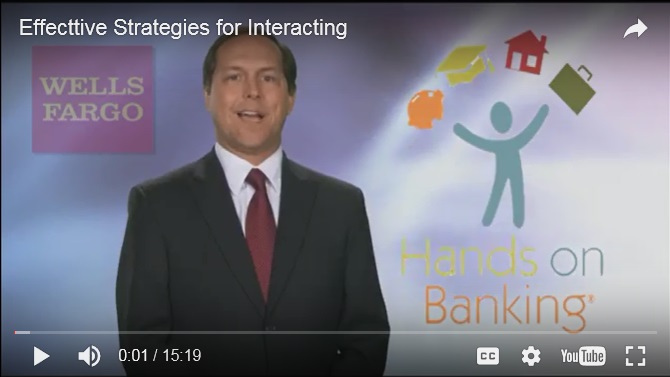 Effective Strategies for Interacting with the Banking Community (15:20)
This training focuses on how to recognize financial abuse and fraud in banking activities, while also sharing key resources that will assist with preventing financial exploitation. Whether you are an SSA representative payee, caregiver, veteran, or young adult, it will also provide you with critical information for protecting your own resources.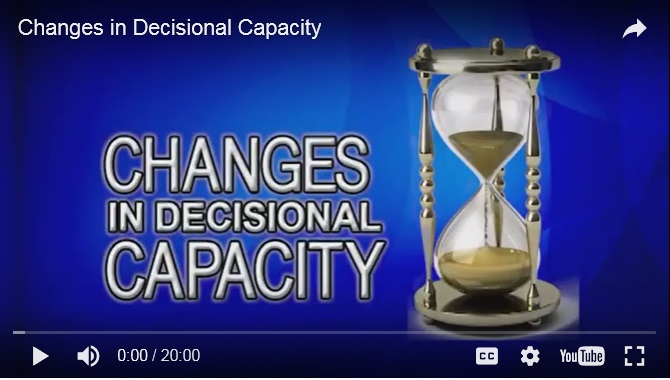 Changes in Decisional Capacity (20:01)
For those seeking to serve as representative payees or for anyone who supports the needs of seniors and vulnerable adults, this training describes how to recognize instances of confusion or changes in decision-making abilities. It also explains how to support individuals who experience changes in decisional capacity and provides a series of key resources that will may be helpful in assisting seniors and vulnerable adults.