A Message From Regional Commissioner Anatoly Shnaider: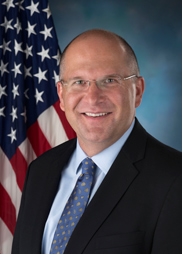 The Social Security benefit programs touch the lives of nearly every individual. Our Region serves the public through our 67 field offices, a Workload Support Unit, and 7 Disability Determination Services offices.
This regional site provides you with important information about how American Indians and Alaska Natives benefit from the Social Security program. To support your efforts, we are pleased to provide you with an overview of the programs we administer, descriptions of various types of benefits, and useful Social Security contacts in the six New England states.
We hope you find this guide helpful and that you will contact us at BOS.RCD@ssa.gov any time we can be of assistance to you.
Anatoly Shnaider
Regional Commissioner