Operations in the Candler Building 1936-1960
Then
POSTING TO THE LEDGER CARD
The detail earnings cards and the annual summary card were posted to the ledger card in one operation. 6,000 accounts were posted in one day.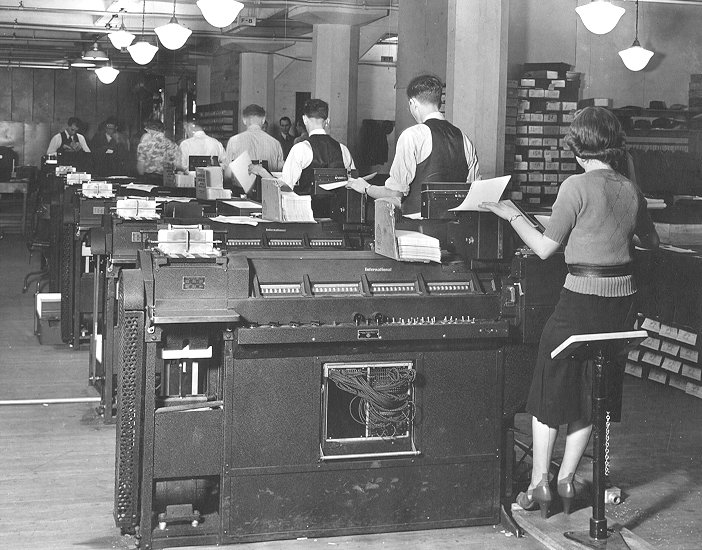 Now
PREPARING THE QUARTERLY EARNINGS LIST MICROFILM
After the quarterly updating operation, the earnings information on magnetic tape is converted to microfilm and is spliced to the microfilmed earnings lists for previous years. Approximately 35,000 accounts are microfilmed in twelve minutes.