Medicare Is Signed Into Law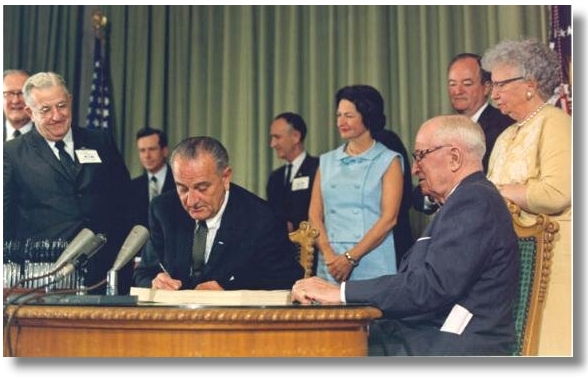 President Johnson signing the Medicare program into law, July 30, 1965. Shown with the President (on the right in the photo) are (left to right) Mrs. Johnson; former President Harry Truman; Vice-President Hubert Humphrey; and Mrs. Truman. Photo courtesy of LBJ Presidential Library.
Additional Photos of the Signing Ceremony
Audio & Video clip of the Signing
Additional photo of the Two Presidents Taken at the Ceremony
Photo of Congressman King and Senator Anderson with Commissioner Ball
At the bill-signing ceremony President Johnson enrolled President Truman as the first Medicare beneficiary and presented him with the first Medicare card. This is President Truman's application for the optional Part B medical care coverage, which President Johnson signed as a witness. SSA History Archives.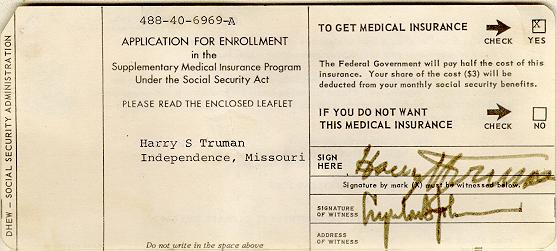 President Johnson's appointment logs for the day of the signing ceremony showing his schedule, who travelled to Independence on Air Force One, and other details of the ceremonial day: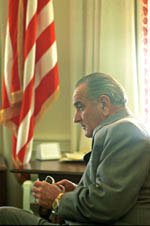 Photo courtesy of LBJ Presidential Library