Photo Presentation - 1999
In 1999 Miss Mulliner offered to donate several historic photos from her personal collection to the SSA History Archives. On November 16, 1999 Larry DeWitt and Bob Krebs traveled to Washington, D.C. to meet Miss Mulliner and to receive her donation.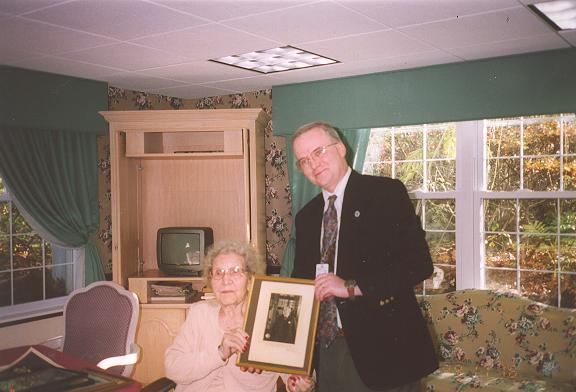 Miss Mulliner presents an inscribed photo of Senator Robert Wagner to SSA Historian Larry DeWitt. SSA History Archives.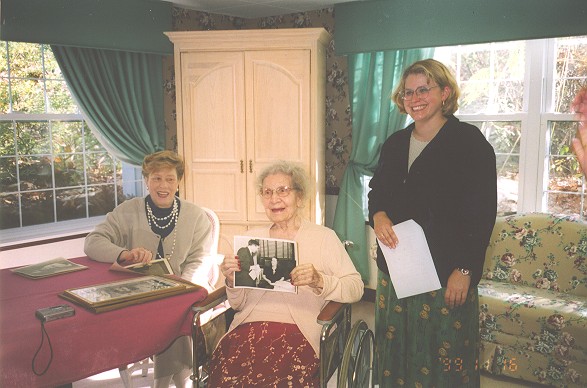 Maurine, with her niece and great-niece, displaying "her favorite photo" of herself and Wilbur Cohen in 1937. SSA History Archives.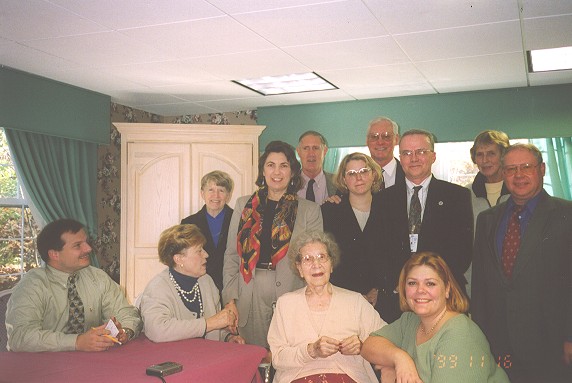 Maurine with friends and family--and even a couple of bureaucrats from Baltimore. SSA History Archives.