Answer: C: The Post Office

Because Social Security was just getting started in late 1936, it lacked the network of field offices necessary to issue Social Security cards across the country. The Post Office performed this duty until the Social Security Board could get its first offices up and running.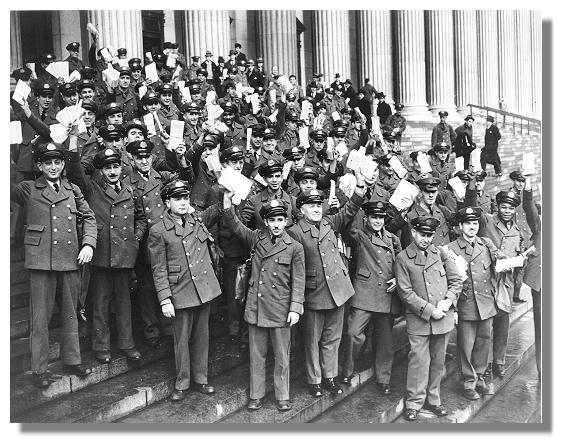 Postmen in New York City starting out in November 1936 to distribute more than 3,000,000 application forms for Social Security numbers.
Library of Congress photo, LC-US262-123404.