Online Cost-of-Living Adjustment Notices with a

my

Social Security

account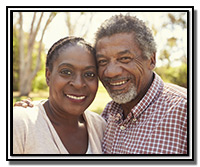 Social Security is constantly expanding our online services to give you and your clients freedom and control when doing business with us. Our latest online service offering, the online cost-of-living adjustment (COLA) notice, is another example of our commitment.
As part of our IT Modernization efforts, we will make the Social Security COLA notices available online in December 2018 to certain beneficiaries with a my Social Security account. Online notices will not be available to representative payees, individuals with foreign mailing addresses, or those who pay higher Medicare premiums due to income. Next year, we will focus on making COLA notices available online to additional customers.
This year, individuals will still receive COLA notices by mail. In the future, they will be able to choose whether they receive their notice online instead of on paper.
Messages about the Social Security COLA notice will be sent to the beneficiary's my Social Security Message Center Inbox in early December 2018. They will contain a link to a 508-compliant PDF of the COLA notice.
Remember, our services are always free of charge. No government agency or reputable company will solicit your personal information by email or request advanced fees for services in the form of wire transfers or gift cards. Avoid falling victim to fraudulent internet "phishing" schemes by not revealing personal information, selecting malicious links, or opening malicious attachments. You can learn more about the ways we protect your investment, personal information, and my Social Security account at www.socialsecurity.gov/myaccount/security.html.
You and your clients can open a my Social Security account today or log in to your my Social Security account and choose your preferred way to receive courtesy notifications at www.socialsecurity.gov/myaccount.