National Women's History Month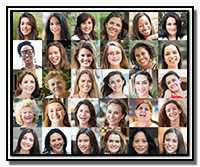 March is Women's History Month, a time to acknowledge the unique contributions women make to our society and economy. Nearly 60 percent of the people receiving Social Security benefits are women, and in the 21st century, more women work, pay Social Security taxes, and earn credit toward monthly retirement income than at any other time in our nation's history.
Encourage your clients to visit Social Security's financial planning website at www.socialsecurity.gov/planners. It provides detailed information about how marriage, widowhood, divorce, self-employment, government service, and other life or career events can affect their Social Security benefits.
If your clients want more information about how Social Security supports women, share our booklet titled Social Security: What Every Woman Should Know. You can find it online at www.socialsecurity.gov/pubs/EN-05-10127.pdf.