Medicare Advantage Open Enrollment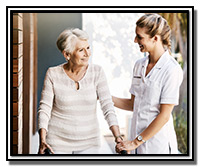 In 2019, changes to Medicare may improve the healthcare options and flexibility for beneficiaries. The Medicare Open Enrollment Period that was eliminated in 2010 is now being reinstated. Let your clients know that, from January 1 through March 31, Medicare Advantage enrollees can switch from one Medicare Advantage plan to another at www.Medicare.gov.
Your clients can also learn more about how Social Security and Medicare work together at www.socialsecurity.gov/benefits/medicare.