Three Social Security Online Musts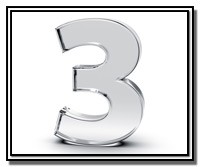 It has never been easier to do business with us online. Often, there is no need to call or visit an office. Here are three of our webpages that can make your clients' lives easier:
They can create or sign into their personal

my

Social Security

account to instantly verify their earnings, get future benefit estimates, or a benefit verification letter, and more, at www.ssa.gov/myaccount.
Is your client ready to apply for retirement benefits? They can complete and submit their online application in as little as 15 minutes at www.ssa.gov/retirement.
Our blog is the place to go for Social Security news. Encourage your clients to visit blog.ssa.gov and subscribe today.
Our online resources don't end there. If your clients' needs aren't listed above, visit us at www.ssa.gov/onlineservices.