The Top 10 Baby Names of 2020 are Here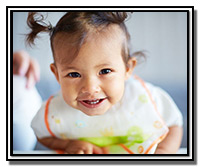 Olivia and Liam are once again America's most popular baby names in 2020. The top three names for both girls - Olivia, Emma, and Ava - and boys - Liam, Noah, and Oliver - remain the same for the second year in a row.
In fact, out of both Top 10 lists combined, only two names changed, with the traditional names Henry and Alexander edging out Mason and Ethan. The name Henry has been steadily rising in popularity, last appearing in the Top 10 over a century ago, in 1910. For all of the top baby names of 2020, and to see where your name ranks, visit our Baby Names page at www.ssa.gov/babynames.
Please encourage your clients to enjoy the baby names list and, while online, create a personal my Social Security account at www.ssa.gov/myaccount. my Social Security is a personalized online account that they can use during their working years and while receiving Social Security benefits.