Social Security Launches New Campaign to Fight Scammers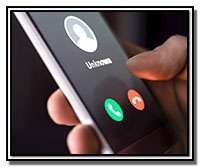 We launched a Public Service Announcement campaign as our latest effort to warn you and your clients about the ongoing nationwide telephone impersonation scam. In the video, Commissioner Andrew Saul explains how to recognize a scam and how to report it. The scammers play on emotions like fear to convince victims to provide personal information or payments in cash, wire transfers, or gift cards. Fraudsters may also email fake documents to try to get people to comply with their demands.
"I want every American to know that if a suspicious caller states there is a problem with their Social Security number or account, they should hang up and never give the caller money or personal information. People should then go online to report the scam call to Social Security," said Commissioner Saul.
Help your clients learn how to protect themselves and report any suspicious calls or emails right away. You can find additional information about what to look out for on our website at www.ssa.gov/scam. Encourage any client who is a victim of a Social Security-related scam to not be embarrassed and to report the scam at oig.ssa.gov so we can stop these scammers and protect other people. Please share our new Public Service Announcements with your clients at www.youtube.com/socialsecurity.