Homelessness Outreach
Tamika Christian, Public Affairs Specialist (PAS) Baltimore MD; Kiyana Pearson, PAS Elkton MD; and Merlina Romanoff, Area Work Incentives Coordinator (AWIC) Westminster MD, served as exhibitors at the SSI/SSDI Outreach, Access, and Recovery (SOAR) Conference in Columbia, Maryland. During the event, they answered many questions regarding Social Security disability benefits. Tamika conducted a workshop entitled "Behind the Scenes at Social Security Administration: An Overview of How SSA Processes Supplemental Security Income and Disability Claims." She explained what happens when a disability claim is submitted online and she discussed the information needed for Supplemental Security Income and Social Security disability applications. Tamika explained the iAppeal process and the ability to attach documents to the appeal. Tamika also provided information about the responsibilities of representative payees.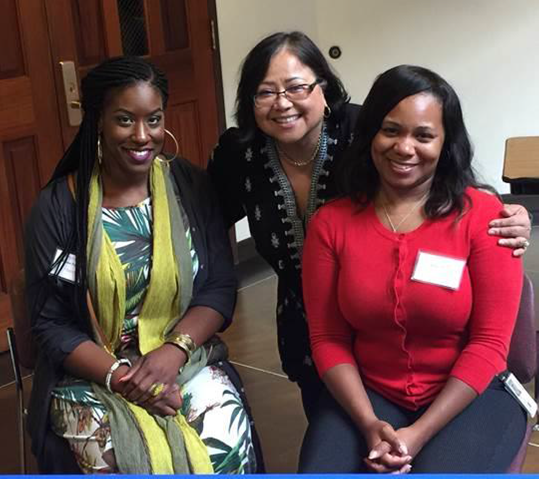 Kiyana Pearson, PAS; Merlina Romanoff, AWIC; and Tamika Christian, PAS, at the SOAR Conference in Columbia, Maryland
The Camp Springs and Greenbelt Social Security Offices received the prestigious SOAR Values in Action Award: Federal Partnership granted by the State of Maryland, Deputy Secretary for Behavioral Health, Department of Health and Mental Hygiene. The award was presented to employees at a simple but significant ceremony to recognize them for their "outstanding contributions to the SOAR Initiative within Maryland." In particular, for their "compassion and commitment to serving those who are experiencing homelessness, and your willingness to provide ongoing support to the SOAR program."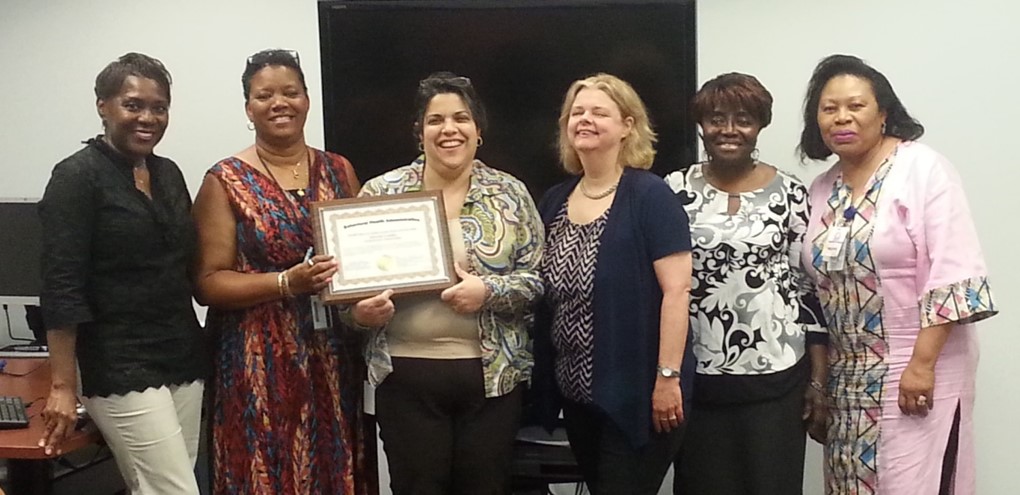 Terry Eason, Technical Expert, and Melinda Cassetta, Assistant District Manager, for the Greenbelt Social Security Office holding the SOAR Award.