Events in the Philadelphia Region

Request a Speaker
Photos of Previous Events in the Philadelphia Region
Social Security representatives are working remotely and cannot participate in face-to-face
activities at this time. However, we know that Social Security and Medicare are as important
as ever. Our public affairs specialists are presenting during virtual sessions hosted by
community organizations through various video conferencing platforms.
See below for a listing of upcoming events.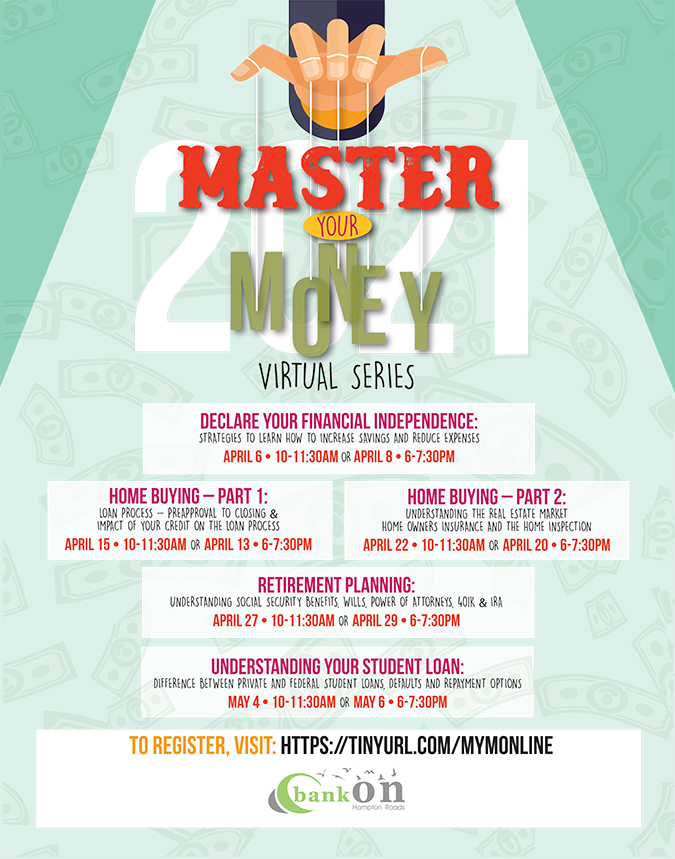 Tuesday, April 27 or Thursday, April 29, 2021
Retirement Planning virtual seminar
A Social Security representative will be among several presenters during the Retirement Planning virtual seminar from 10-11:30 a.m. Tuesday, April 27 and 6-7:30 p.m. Thursday, April 29. These sessions are part of Bank On Hampton Roads'
Master Your Money 2021,
a series of stand-alone seminars being held in recognition of Financial Literacy Month.
Free and open to the public.
To register, visit
https://tinyurl.com/MYMonline
---
This is the official web page of the Philadelphia Region, U.S. Social Security Administration. If you have comments about the design or function of this web page, you may contact the
Webmaster
. Because the Internet is not secure, please do not send any personal information, especially social security numbers, in your feedback.