Events in the Philadelphia Region

Request a Speaker
Photos of Previous Events in the Philadelphia Region

Securing Today and Tomorrow virtual community forum in Spanish
6 p.m. Thursday, Oct. 13, 2022.
The Social Security Administration is hosting the session in
collaboration with the Montgomery County Public Library System to commemorate Hispanic Heritage Month.
The event is free and open to the public, however you need to register.
For more information, visit
https://mcpl.libnet.info/event/7187121
Asegurando el presente y el futuro
6:00 p.m. jueves 13 de octubre
La Administración del Seguro Social presenta el foro
comunitario en colaboración con las Bibliotecas Públicas del Condado de Montgomery para conmemoran el Mes de la Herencia Hispana.
El evento es gratis y está abierto al público, sin embargo es necesario registrarse.
Para más información, visite
https://mcpl.libnet.info/event/7187121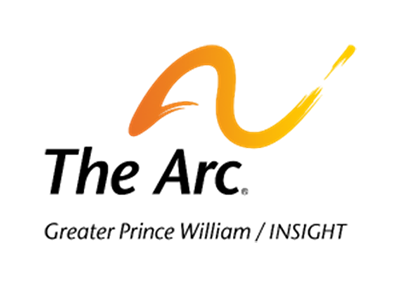 Social Security Disability Insurance (SSDI) & Supplemental Security Income (SSI)
Benefits for Children with Disabilities virtual workshop
Zoom meeting offered by The Arc of Greater Prince William and Prince William
County Public Schools Special Education Parent Resource Center
10 a.m. Friday, Oct. 14, 2022
Social Security Public Affairs Specialist David Melton will discuss SSDI and SSI
benefits for children with disabilities and provide information about eligibility,
the application assistance, and other topics.
Free and open to the public.
Registration is required. See
Click here to view the flyer.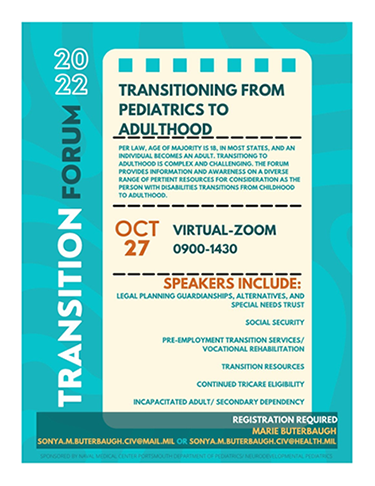 Transitioning From Pediatrics to Adulthood virtual transition forum
Zoom event is hosted by the Portsmouth Naval Hospital.
Forum is from 9 a.m.-2:30 p.m. Thursday, Oct. 27, 2022 – Social Security presentation is at 1 p.m.
Free and open to active duty military families with children with disabilities turning age 18.
Registration required. To register, email
Sonya.M.Butterbaugh.civ@mail.mil
or
Sonya.M.Butterbaugh.civ@health.mil
---
This is the official web page of the Philadelphia Region, U.S. Social Security Administration. If you have comments about the design or function of this web page, you may contact the
Webmaster
. Because the Internet is not secure, please do not send any personal information, especially social security numbers, in your feedback.