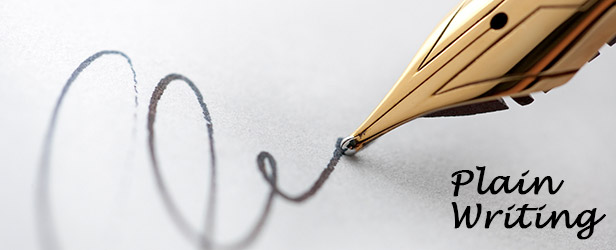 The Plain Writing Act of 2010 promotes clear government communication that is easy for the public to read, understand, and use.
Social Security is dedicated to using the Federal Plain Language Guidelines. We provide plain writing training to agency employees and continue to emphasize the importance of writing in plain language.
Contact Us
We have assigned staff to oversee our plain writing efforts:
Plain Writing Reports
You can read our most recent Plain Writing Compliance Report at the following link: Plain Writing Compliance Report for 2022.
You can read our most recent Plain Writing Implementation Plan at this link: 2023 Plain Writing Implementation Plan.
Let Us Know How We're Doing
We invite you to share your thoughts on ways to improve our written communication. If you see something on our website or in our materials that isn't written in plain language, let us know at PlainWriting@ssa.gov. We value your input.