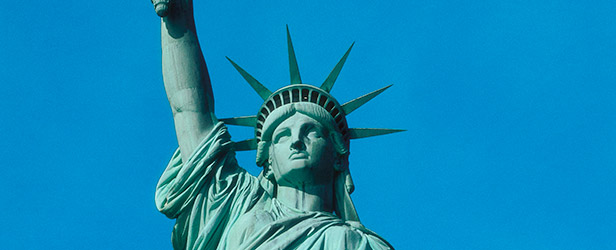 Social Security and entering the United States of America
Whether you are a student or a teacher, a farm worker or a businessperson, a refugee or a temporary resident, if you are an immigrant and you need to do business with Social Security, you have come to the right place.
If English is not easy for you
We can help you in two ways:
You can find out about the Social Security program by reading information in one of the 17 languages offered on our Multilanguage Gateway; and
We can provide an interpreter for you when you call or visit Social Security. Read If You Need An Interpreter to find out how we can help you when you contact us.
Getting a Social Security card
To work in the United States, you will need a Social Security card that has your Social Security number. You can find general information about Social Security cards by reading our online publication, Social Security Numbers For Non-Citizens.
There are two ways to get a Social Security card:
The easiest way is to apply for a card as part of the immigration process in your home country before you come to the United States. You can do this when filing an application for an immigrant visa with the U.S. Department of State. For information on how to use this process, read Social Security Numbers And Immigrant Visas.
If you did not get a Social Security card as part of the immigration process, read New Or Replacement Social Security Number Card to find out how to get one in the United States.
Social Security information for special groups
Please read additional information for the groups mentioned below.