Our Expertise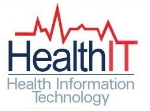 Social Security continues to lead initiatives that enable the electronic exchange of health information to improve the disability determination process. We are one of the leading federal agencies participating in the growth and development of health IT. We continually evaluate our processes and explore opportunities to adapt to changes within the federal and private sectors. We have active partnerships with leading Electronic Health Record vendors, large networks, and aggregators. We also have partnerships with hundreds of mid-sized and smaller health systems and organizations.
Each year we request close to 15 million medical records to make decisions on approximately 4 million disability claims. This makes us one of the largest disability programs in the world. It also allows us to make a significant impact on the lives of Americans.
We've significantly increased our number of Health IT partners, and will maintain this momentum. If your organization is ready to use electronic health records to improve service to your patients, we're here to help.