Our Expertise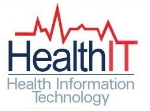 Social Security serves as one of the leading federal agencies in health IT.
We request close to 15 million medical records to make decisions on about four million disability claims annually. This makes us one of the largest disability programs in the world.
Since 2008, Social Security is leading an initiative to enable the electronic exchange of health information to improve the disability determination process.
The goal of health IT is to reduce the burden on health care providers and offer applicants faster and more consistent disability decisions.
Our team has experience in electronic health records exchange. We actively attend leading conferences and knowledge exchange events on health IT. In addition, we continually evaluate our processes to adapt to changes in the field.
Each year, we've significantly increased our number of health IT partners; we hope to continue this momentum. If your organization is ready to use electronic health records to improve service to your patients, we're here to help.