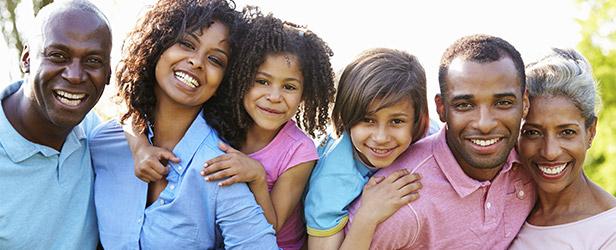 Social Security Is Important To African Americans
Here you will learn how African Americans benefit from the Social Security program. Social Security is neutral with respect to race or ethnicity- individuals with identical earnings histories are treated the same in terms of benefits.
Retire Online: It's So Easy!
Social Security offers an online retirement application that you can complete in as little as 15 minutes. It's so easy. Better yet, you can apply from the comfort of your home or office at a time most convenient for you. There's no need to drive to a local Social Security office or wait for an appointment with a Social Security representative. In most cases, once your application is submitted electronically, you're done. There are no forms to sign and usually no documentation is required. Social Security will process your application and contact you if any further information is needed. For more information about retirement benefits, go to Retirement.
Disability Benefits
Disability is something most people don't like to think about. But the chances that you'll become disabled probably are greater than you realize. Studies show that just over 1 in 4 of today's 20 year-olds will become disabled before reaching age 67. We pay disability benefits through two programs: the Social Security disability insurance program and the Supplemental Security Income (SSI) program. For more information about disability benefits, go to Disability.
The Importance of Social Security Survivors Insurance
The loss of the family wage earner can be devastating both emotionally and financially. Social Security helps by providing income for the families of workers who die. In fact, 98 of every 100 children could get benefits if a working parent dies. And Social Security pays more benefits to children than any other federal program. For more information about survivors benefits, go to Survivors.
Contacting Social Security
Our website is a valuable resource for information about all of Social Security's programs. There are a number of things you can do online.
In addition to using our website, you can call us toll-free at 1-800-772-1213. We treat all calls confidentially. We can answer specific questions from 7 a.m. to 7 p.m., Monday through Friday. Generally, you'll have a shorter wait time if you call during the week after Tuesday. We can provide information by automated phone service 24 hours a day. (You can use our automated response system to tell us a new address or request a replacement Medicare card.) If you are deaf or hard of hearing, you may call our TTY number, 1-800-325-0778.
We also want to make sure you receive accurate and courteous service. That is why we have a second Social Security representative monitor some telephone calls.