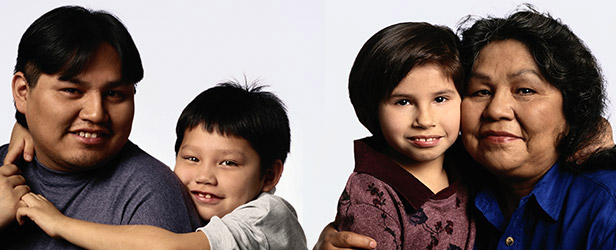 Social Security Is Important to American Indians and Alaska Natives
Here you will learn how American Indians and Alaska Natives benefit from the Social Security program. Social Security is neutral with respect to race or ethnicity- individuals with identical earnings histories are treated the same in terms of benefits.
The American Indians and Alaska Natives (AIAN) special Internet site is the Social Security Administration's effort to improve communication and provide information about all of Social Security's programs to American Indian/Alaska Native peoples. 
Tribal Communications
Meet Our Tribal Consultation Official
Contacting Social Security
Our website is a valuable resource for information about all of Social Security's programs. There are a number of things you can do online.
In addition to using our website, you can call us toll-free at 1-800-772-1213. We treat all calls confidentially. We can answer specific questions from 7 a.m. to 7 p.m., Monday through Friday. Generally, you'll have a shorter wait time if you call during the week after Tuesday. We can provide information by automated phone service 24 hours a day. (You can use our automated response system to tell us a new address or request a replacement Medicare card.) If you are deaf or hard of hearing, you may call our TTY number, 1-800-325-0778.
We also want to make sure you receive accurate and courteous service. That is why we have a second Social Security representative monitor some telephone calls.