Ticket Program Information
Social Security Resources
Other Resources
Library
Are You A Social Security Beneficiary? Learn about Ticket to Work!
Social Security's Ticket to Work Program supports career development for Social Security disability beneficiaries ages 18 through 64 who want to work. The Ticket Program is free and voluntary. The Ticket Program helps people with disabilities progress toward financial independence. Individuals who receive Social Security benefits because of a disability probably already qualify for the program. Learn more about how to get started.
Events and News

Wednesday, September 27, 2023
3 – 4:30 p.m. ET

---
Join us on September 27 for our next Work Incentive Seminar Event (WISE) webinar!
Want to work from home? If you're job searching and have questions about employment opportunities, a Ticket to Work service provider can help!
Join this month's webinar to learn more about:
Types of work from home job opportunities
Tips for working from home
How to connect with Ticket Program service providers
We'll also share how Ticket to Work service providers can help you along the way, from resume writing to building skills for your next job. You'll have a chance to ask your questions via chat during the webinar!

Online: choosework.ssa.gov/wise

By Phone: 1-866-968-7842 or 1-866-833-2967 (TTY)

You will receive a registration confirmation message with instructions on how to log in to the webinar. Please be sure to check your spam folder.

WISE in American Sign Language (ASL)

Our ASL Guide can help individuals who are deaf or hard of hearing access our monthly WISE webinars using Video Relay Service.

Additional accessibility information is available on the registration page.

Questions about Ticket to Work?

The Ticket Program supports career development for people ages 18 through 64 who receive Social Security disability benefits (SSDI/SSI) and want to work. Monthly WISE webinars provide information about Social Security programs, Work Incentives and other resources that may help you, or someone you know, succeed on the path to financial independence through work.

Email us: support@choosework.ssa.gov

Call us: 1-866-968-7842 or 1-866-833-2967 (TTY)

Visit our website: choosework.ssa.gov

Use our Share button to send this information to your family and friends!


Get events and news updates
Choose An Option Below That Best Represents Your Interests: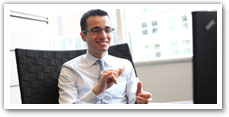 Social Security's Work Site
Click below to:
Get an overview of the Ticket to Work program for Beneficiaries and Service Providers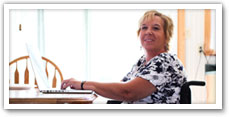 For Beneficiaries
Click below if you:
Want to return to work, or are currently working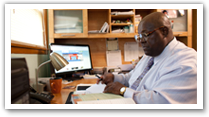 For Service Providers
Click below if you:
Are an Employment Network or an organization interested in becoming an EN, or a Vocational Rehabilitation agency