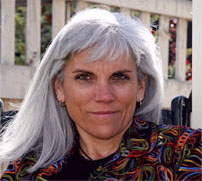 Mary Barros-Bailey, Ph.D.
Mary Barros-Bailey, PhD, CRC is a bilingual rehabilitation counselor, vocational expert, and life care planner in private practice based in Boise, Idaho.  She holds several state, national, or international certifications in counseling or rehabilitation counseling, life care planning, disability management, and forensic rehabilitation.

Mary was one of the founding members of the Interorganizational O*NET Task Force (IOTF) that in the early 2000s collaborated with the US Social Security Administration and the US Department of Labor on the use of occupational data within the disability context. She is the past Chair (2007-2008) of the Commission on Rehabilitation Counselor Certification (CRCC).

Mary possesses a doctorate in Counseling with a cognate in Rehabilitation Counseling from the University of Idaho, a master's in Special Education and Rehabilitative Services from San José State University, a master's in International Public Administration from the Monterey Institute of International Studies, and a bachelor's in marketing from Santa Clara University.

Mary is a reviewer or on the Editorial Boards of several peer-review journals in counseling, research, and forensics such as the Journal of Counseling & Development (American Counseling Association) and the Journal of Mixed Methods Research (SAGE Publications). Her research and presentation interests include professional issues in rehabilitation counseling (forensics, ethics, methodological, aging, multicultural, and international). She presents and publishes nationally and internationally on areas associated with her research interests.