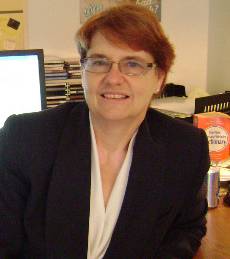 Janine S. Holloman, MA, CRC, LPC, CBIS
Janine S. Holloman has been a vocational rehabilitation counselor for over thirty years in both the public and private sector. Her experience includes vocational counseling and job placement services for workers' compensation, auto no fault, and long-term disability recipients.
She has also developed return to work programs for three major West Michigan companies and has consulted with several others on ergonomics and injury exposure concerns.  She is a Disability Representative for the Social Security Administration and has extensive expert witness experience.
Ms. Holloman holds a Masters Degree in Vocational Rehabilitation Counseling from Michigan State University.  She is also a Certified Rehabilitation Counselor, a Licensed Professional Counselor, and a Certified Brain Injury Specialist.
Ms. Holloman is a Past President of the International Association of Rehabilitation Professionals and is still serving on the State Chapter Board. She is also a member of the Brain Injury Association of America and the National Association of Disability Representatives.  In 2000, she served on the Michigan Governor's Task Force on Vocational Rehabilitation in Worker's Compensation, and currently serves on the State's Workers' Compensation Advisory Board. In 2001, she served on the Michigan Coalition for Quality Rehabilitation Performance, developing the Michigan Quality Rehabilitation Service Delivery Guidelines.  She also served on the advisory board for the Texas Tech University Vocational Rehabilitation Counseling Master's Degree program.