Social Security Administration
Philadelphia Region
A Message From Regional Commissioner Elaine Garrison-Daniels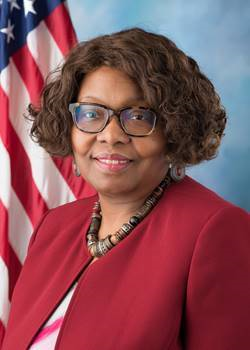 Began her service as the agency's Regional Commissioner in Philadelphia January 2021.
The Philadelphia Region encompasses Delaware, the District of Columbia, Maryland, Pennsylvania, Virginia, and West Virginia. Within the region, we maintain 131 field offices, 18 hearings offices, 6 Disability Determination offices, 4 Cooperative Disability Investigations (CDI) units, 3 teleservice centers, 1 Social Security Card Center and the Mid-Atlantic Program Service Center (MATPSC).
Throughout the five states and District of Columbia, Social Security employs about 4,300 diverse individuals representing the diversity of the people we serve. I am proud to lead these well-trained, professional and dedicated public servants.
Social Security pays more than $8.5 billion in benefits every month to more than 6.8 million people in the Philadelphia Region through the Social Security retirement, disability and survivors programs and Supplemental Security Income (SSI). Social Security is with you through life's journey, helping you secure today and tomorrow.
If you have questions, need information or want to apply for benefits, visit www.socialsecurity.gov, visit your local office or call 1-800-772-1213.
Sincerely,
Elaine Garrison-Daniels
---
This is the official web page of the Philadelphia Region, U.S. Social Security Administration. If you have comments about the design or function of this web page, you may contact the
Webmaster
. Because the Internet is not secure, please do not send any personal information, especially social security numbers, in your feedback.