Tax Year 2022 wage reporting begins December, 5 2022 and must be completed with Social Security by January 31, 2023.
The Business Services Online (BSO) access and registration process is changing!
On March 25, 2023, we updated how you access a BSO account for the following services:
Wage file upload
W-2/W-2C online
AccuWage online
Social Security Number Verification Service (SSNVS)
View wage report name/SSN errors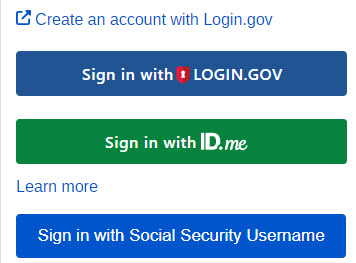 BSO users will need a Social Security online account. You can use your personal my Social Security account that was created before September 18, 2021, or an existing Login.gov or ID.me credential.
If you do not have a Social Security online account or a Login.gov or ID.me credential, you will need to create one from our Social Security Sign in page. This is a new requirement to access BSO employer services.
Once the credentialing and authentication process has been completed, current BSO User ID(s) will be associated with your new credential.
We appreciate your patience as we continue to enhance our system.
Frequently asked questions
Can I sign in with my personal my Social Security account username and password?
Yes. If you have created a my Social Security account prior to September 18, 2021 you can use the username and password to sign in once redirected from the employer webpage. The username and password will be associated with your BSO User ID.
Are there any actions I can take prior to March 25, 2023?
If you don't already have an existing Login.gov or ID.me account, you can create one now. Please note your account will not be associated with your BSO User ID(s) before March 25th. You will need to visit our site after that date to complete the process.
Why am I being asked additional identity proofing questions after I create my account?
Social Security uses different levels of security depending on the sensitivity of the information being accessed. These additional levels of security are to ensure your information is protected.
---
Business Services Online (BSO) has added an extra layer of security to keep your data safe and secure



If you are a new user or need to add wage reporting to your existing account, we will mail an activation code.
The activation code is sent via the United States Postal Service (USPS) to the employer's address registered with the Internal Revenue Service (IRS). Your employer will usually receive it within two (2) weeks.
Your employer should give you the instructions and activation code as soon as received. You will need this information to complete your account registration or the change to your existing account.
We recommend registering for BSO before the W-2 reporting season in January 2024.
BSO includes the following services:
Reporting wages to Social Security using W2/W3 Online or W2c/W3c Online or Wage File Upload.
View name and Social Security number (SSN) mismatch.
Social Security Number Verification Service.
AccuWage.
---
Passwords
We recommend that you verify your BSO password in November or December 2023, before the W-2 reporting season in January 2024. If you forget your password it can take up to 10 business days before you receive a new password via USPS. This will ensure you are ready before submitting W-2s.
---
Registering Without an Employer Identification Number (EIN)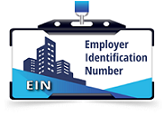 Currently, we are unable to mail an activation code to new users registering without an EIN. This includes Self-Employed and Household employers. Therefore, you are unable to file electronically. We are quickly working on a solution.
If you do not have an EIN, you will need to mail paper W-2/W-3 and W-2c/W-3c to our Wilkes-Barre Direct Operations Center. Visit the Paper Forms W-2 & Instructions page for address information.
---
Electronic Filing Options (EFW2)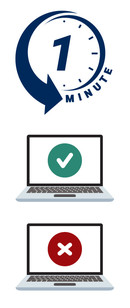 Wage File Upload, available through BSO, processes your file and provides results in real-time. You will receive a receipt right away letting you know if it is successful or if there are errors. For more information on Wage File Upload there are a variety of options:
We have discontinued using our older Wage File Upload system where you received a receipt, but no further communications initiated by us. Our new Wage File Upload system provides a receipt and an immediate notice whether your file passed our edits or if you must fix any errors. You will receive the results in less than 60 seconds.
W-2 Online - Create, save, print, and submit up to 50 Forms W-2 for Tax Years 2022, 2021, 2020, or 2019.
Electronic Wage Reporting Web Service (EWRWS) (ssa.gov) - Developers of payroll and tax reporting software, as well as payroll service providers, can use this to create a web service client to electronically file wage reports.
---
No More Screen Scraping or Scripting in BSO
We do not allow screen scraping or scripting to upload files or to use W-2 Online. If you previously used these programming techniques to upload W-2 forms electronically, it will no longer work.
Consider using our FREE web service if you want an automated process to upload multiple wage files to us.
---
For smaller businesses, we also have a FREE W-2 Online service

Key up to 50 W-2s and 25 W-2cs and submit electronically.
Review and print completed report with your employees. No need to send paper!
For more information, go to How to Use SSA's Free W-2 Online Website to view the video.
---
Truncated SSNs
You may shorten the SSN on W-2s, except on Copy A
We will not accept shortened SSNs that only show the last four digits (XXX-XX-1234) on Copy A Form W-2 or in the SSN field when using the EFW2. Show all nine digits for proper processing.
IRS instructions on Truncated Taxpayer Identification Numbers
---
Verify SSNs
If you need information about whether your employee's reported name and SSN match our records, please view our Verify SSNs page.
---
Find Helpful Information Online
Go to our employer page for videos, tutorials, and other useful information and links.